L-Tron Announces First Ever Price Increase for Law Enforcement Driver's License Reader
Effective today, L-Tron is announcing that the price of its 4910LR Driver's License Reader for Law Enforcement will increase. This price increase will reflect ongoing supply chain challenges and increasing material costs.
This announcement comes as the first-ever price increase for the 4910LR since its inception over eight years ago in 2013. Historically, L-Tron aims to hold consistent pricing across the board and continues to seek cost-saving initiatives for our valued law enforcement customers.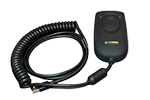 The price increase is effective immediately, although current quotes will be honored through October 15, 2021. Please reach out directly to the L-Tron team with any questions.
---
The 4910LR is helping thousands of municipalities across all 50 states and Canada to better serve and protect their communities. Electronic ticketing (eCitation) with the 4910LR dramatically improves efficiency for patrol officers, allowing them to complete roadside stops quickly and safely. On the administrative end, the 4910LR eliminates dismissed tickets in court and clerical issues in the office due to illegible handwriting, misspellings and typos.
L-Tron has worked hand-in-hand with law enforcement agencies for over two decades to implement resource-saving automation technology and equipment that maximizes public safety efforts and keeps officers safer on the job. We proudly "Back the Blue" and support law enforcement causes, such as Cookies for Cops & National Police Week.
About L-Tron Corporation
L-Tron has partnered with thousands of public sector organizations nationwide for over two decades. Founded in 1975, L-Tron focuses on voice of customer solutions, meaning that we collaborate closely with the industries we serve to deliver the solutions they need to be successful.
---


Questions? Interested in more information on L-Tron or the 4910LR Driver's License Reader price increase?
Get in touch with the L-Tron team.
Call 800-830-9523 or Email info@L-Tron.com