Brandon Morabito has been a member of the Sales Team for a little over half of a year now.
He specializes in webstore orders and technical support. He's already providing exceptional service to our clients!
Way to go Brandon!
Read a few notes from happy customers below: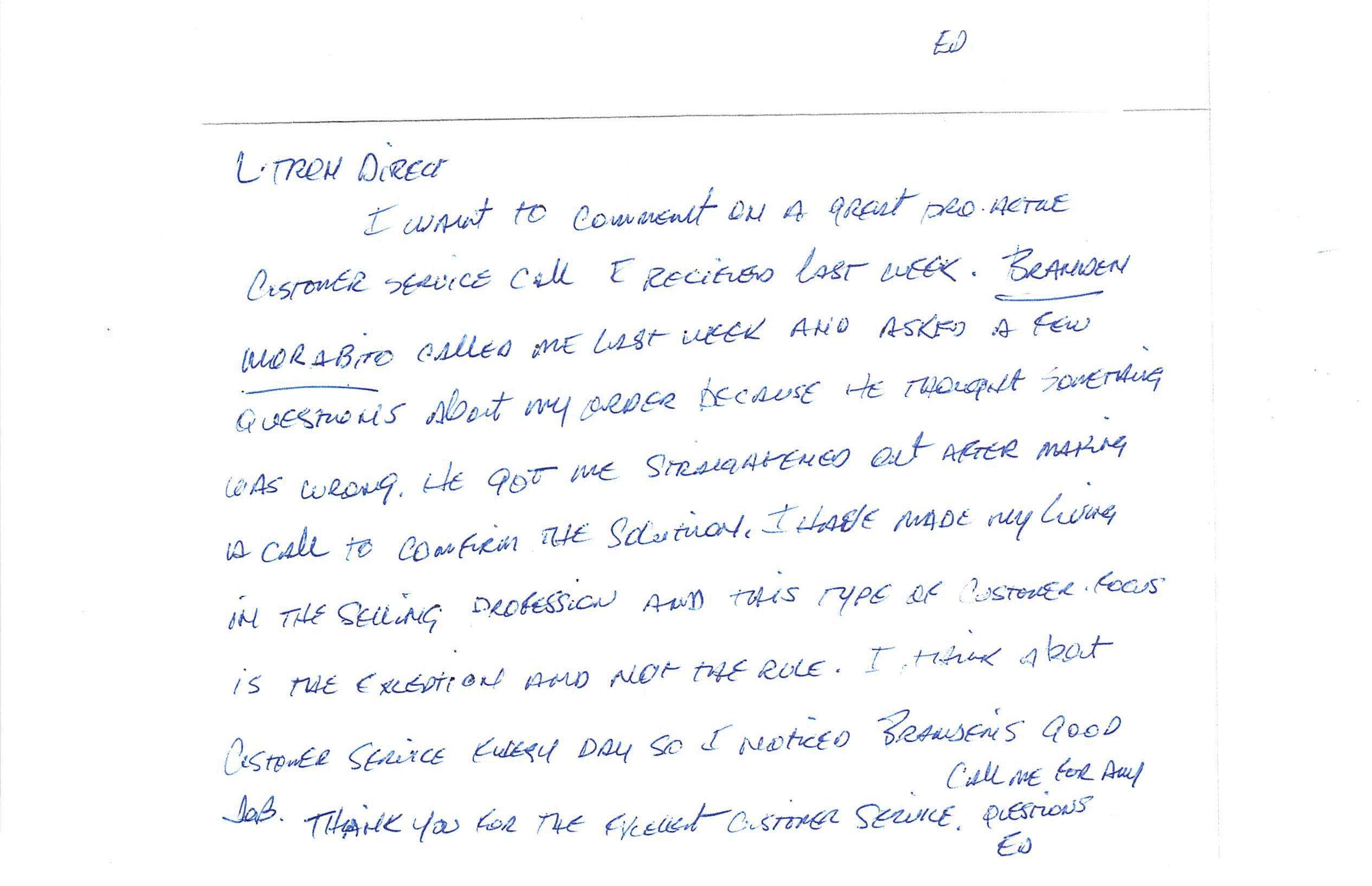 "Rad,
I would like to take a moment of your time to recognize one of your team members, Brandon Morabito.  Over the last few weeks we have been dealing with an issue (not of Brandon's doing) from a very demanding and very large customer of Custom Computer.
Throughout this issue Brandon has been incredibly responsive and professional.  He has understood and reacted to the sense of urgency all the while focusing on doing everything he could to help resolve the issue (which we may have resolved).
I just wanted you to know the quality of service I have received from Brandon.
Thanks."
Eric 
We asked Brandon his secret to great customer service:

"I have a genuine interest in our customer's needs, and it is extremely important to listen to them, follow up with them, and respect them. It's not always what you say, but how you say it that makes all the difference."