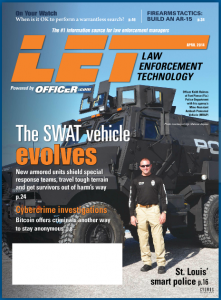 Have you seen L-Tron's 4910LR Driver's License Scanner on page 44 of the latest issue of Law Enforcement Technology magazine?  You can view the digital edition here:
http://let.epubxp.com/i/286869/43
Don't forget…from now until May 30, 2014 we are offering a trade-in special on 4910LR Scanners.  Simply trade-in your old PDF-417 scanner and receive $49.10 off a brand-new 4910LR Scanner!
Contact us today at (800) 830-9523 or info@L-Tron.com.
4910LR Driver's License Area Imaging Scanner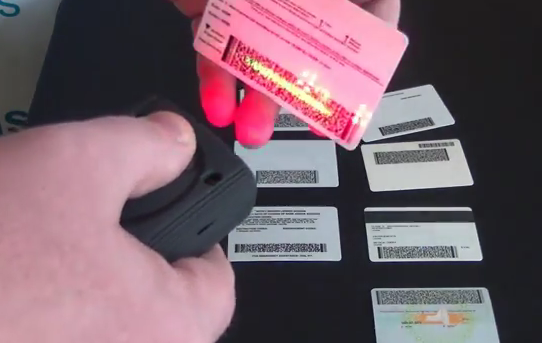 Compatible with TraCS and most other patrol vehicle software applications
Compact Radio Mic Form-Factor with Coiled USB Interface Cable
Red LED Backlight & Green LED Aiming Bar
Sealed Membrane Switch & Hard Pinned Cable Connection
Intelligent Signature and Image Capture Technology
Lower cost
*This trade-in offer is for PDF417-capable devices only.
*This offer cannot be combined with any other promotional pricing, special offers or quantity discounts.
*This offer applies to single-piece end user contract pricing.
*This offer is void where prohibited by law.
*Prior purchases are excluded.