Mar. 19, 2014 – VICTOR, N.Y. — L-Tron Corporation has announced its spring and summer lineup for Law Enforcement trade shows and conferences.
The Company will showcase its popular 4910LR Driver's License Reader, which will be celebrating its first anniversary since last year's successful launch on April 1, 2013.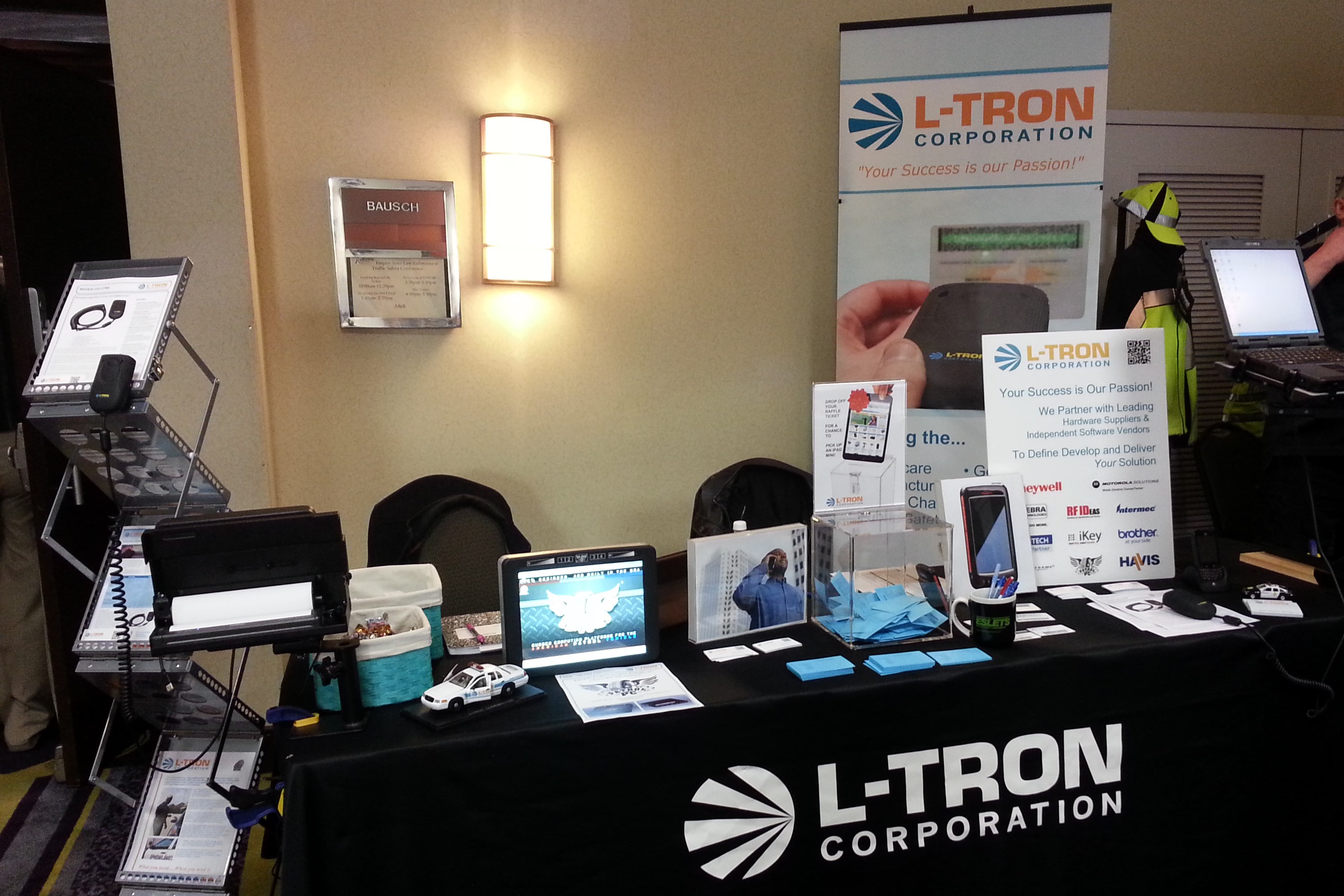 L-Tron will begin its tour in Albany, NY at the Empire State Law Enforcement Traffic Safety Conference (ESLETS) from April 8-9, 2014. Next, L-Tron will appear at the International Chiefs of Police LEIM Conference and Technology Expo in Atlanta, GA from May 19-22, 2014. From July 13-14, 2014 L-Tron is scheduled to exhibit at the Pennsylvania Chiefs of Police Association Centennial Conference in King of Prussia, PA.
The aggressive 4910LR is powered by Honeywell Scanning and Mobility Adaptus® Imaging Technology 6.0 and facilitates e-ticketing, accident reporting, and other administrative task completion, virtually eliminating manual errors and lowering the occurrence of reduced and dismissed violations. Constructed in a portable, compact radio microphone form-factor, the 4910LR features laser-free scanning and a coiled USB interface cable for safety and convenience. The 4910 is fully compatible with TraCS and other preferred Law Enforcement software programs, capturing barcode data, images and signatures from driver's licenses, vehicle registrations and mobile displays.
L-Tron will be at Booth 511 for LEIM and more information can be found on LEIM's website. L-Tron's booth assignment for the PA Chiefs of Police Conference is Booth 15. Our booth assignment for ESLETS is TBD, but additional information about the show can be found here. Be sure to stop by our booth at all three shows for giveaway information.
L-Tron has had a close relationship with Law Enforcement for over 10 years, providing cutting-edge technology that decreases administrative tasks such as automated data entry and paperless processes, which results in increased productivity. These products have been featured in various nationwide tradeshows including Iowa Governor's Highway Traffic Safety Conference, Iowa TraCS Statewide User Group Meeting, COPSWEST Leadership Summit & Expo, and NYS Associates of Chiefs of Police Vendor Conference. In addition to the 4910LR, L-Tron provides patrol vehicle equipment including thermal printers, mounting equipment and console systems, rugged laptops, tablets and mobile computers, sealed keyboards and other accessories.