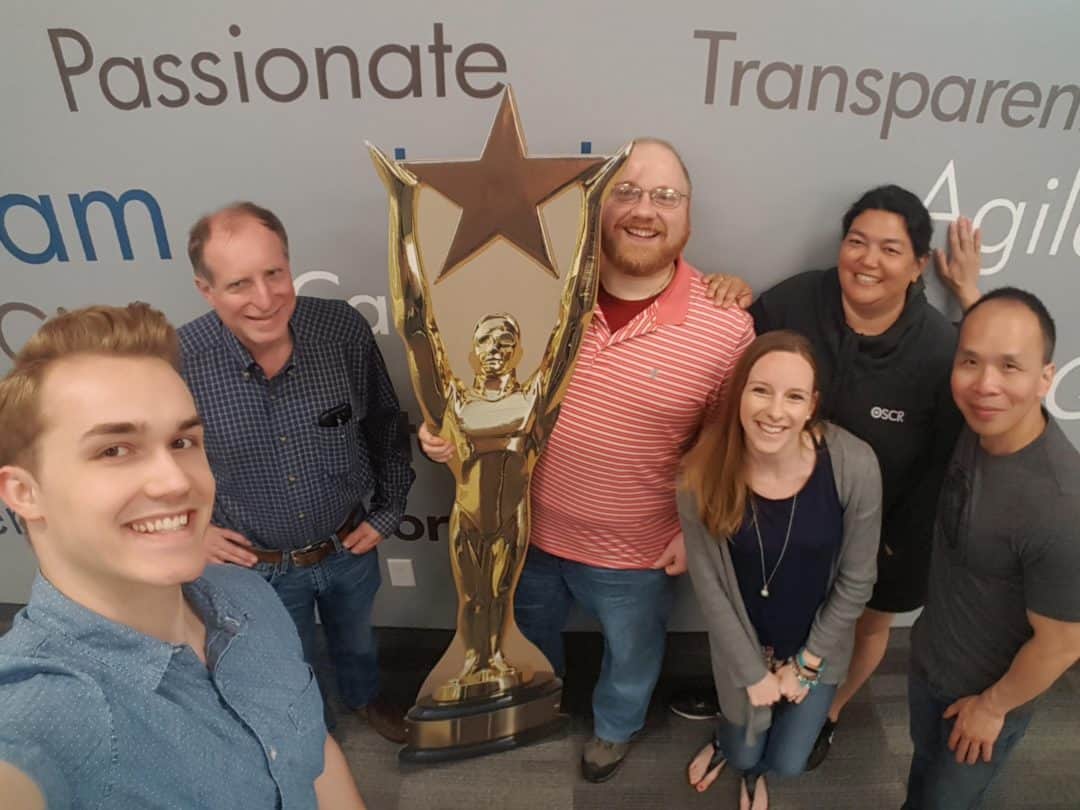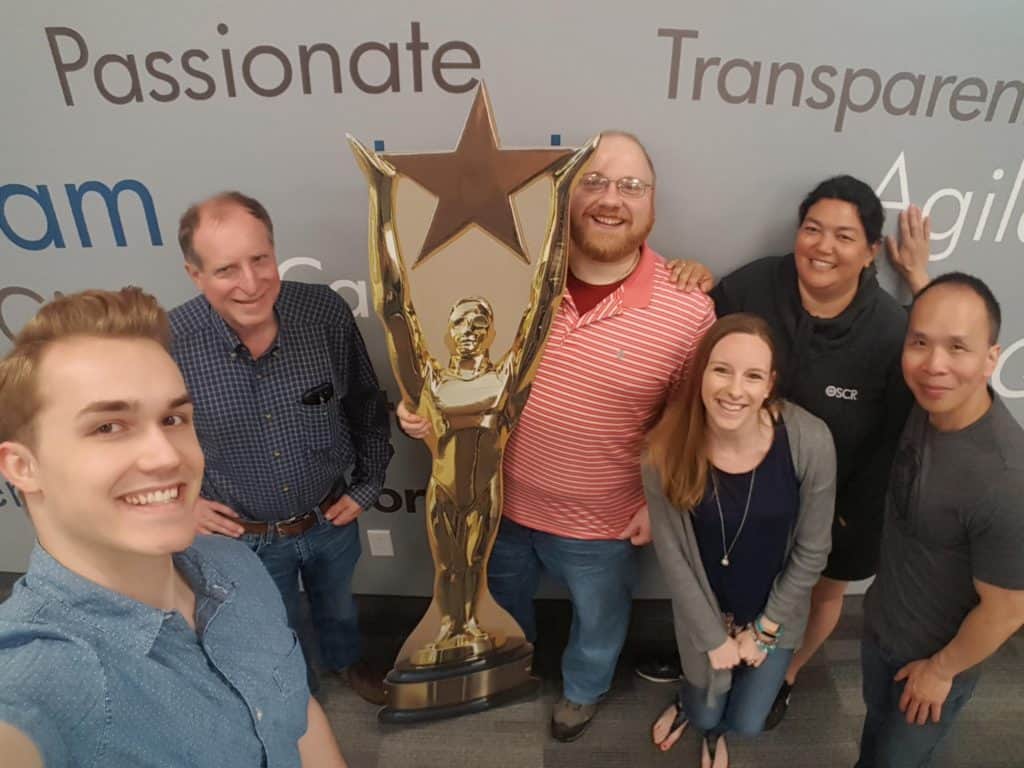 How does a company that specializes in 360-degree photography celebrate national selfie day? With a 360 degree selfie of course!
We don't mean to brag, but our office took some of the best selfies last Friday, June 21st to celebrate National Selfie Day. Using OSCR360, we were able to fit everyone into the photo – without worrying about who had the longest arms. That's just one example of why selfies are better when taken with a 360-degree camera.
Here are 5 more reasons why OSCR360 is the best choice for Law Enforcement, Arson & Environmental Safety Investigations – and selfies:
OSCR captures everything – no more worrying about how to fit everyone into a selfie or trying to catch your best angle.
HDR mode allows you to take the picture exactly as your eyes would see it. This means your selfies always have the perfect lighting.
OSCR360 is easy to use. The tripod can be set up virtually anywhere and no one has to hold their arm out to snap a selfie. Charlie set up our tripod & camera PLUS took our selfies in under 5 minutes!
The OSCR360 images are synced to your computer. No more wondering who's hogging all the selfies on their phone. OSCR projects are easy to share with the free OSCR viewer.
OSCR360 captures images in less than 4 seconds, which means you can take all the selfies you want in no time at all!
We had a blast posing for OSCR. The best part – OSCR got to be in the pictures too! Check out some of our awesome office selfies: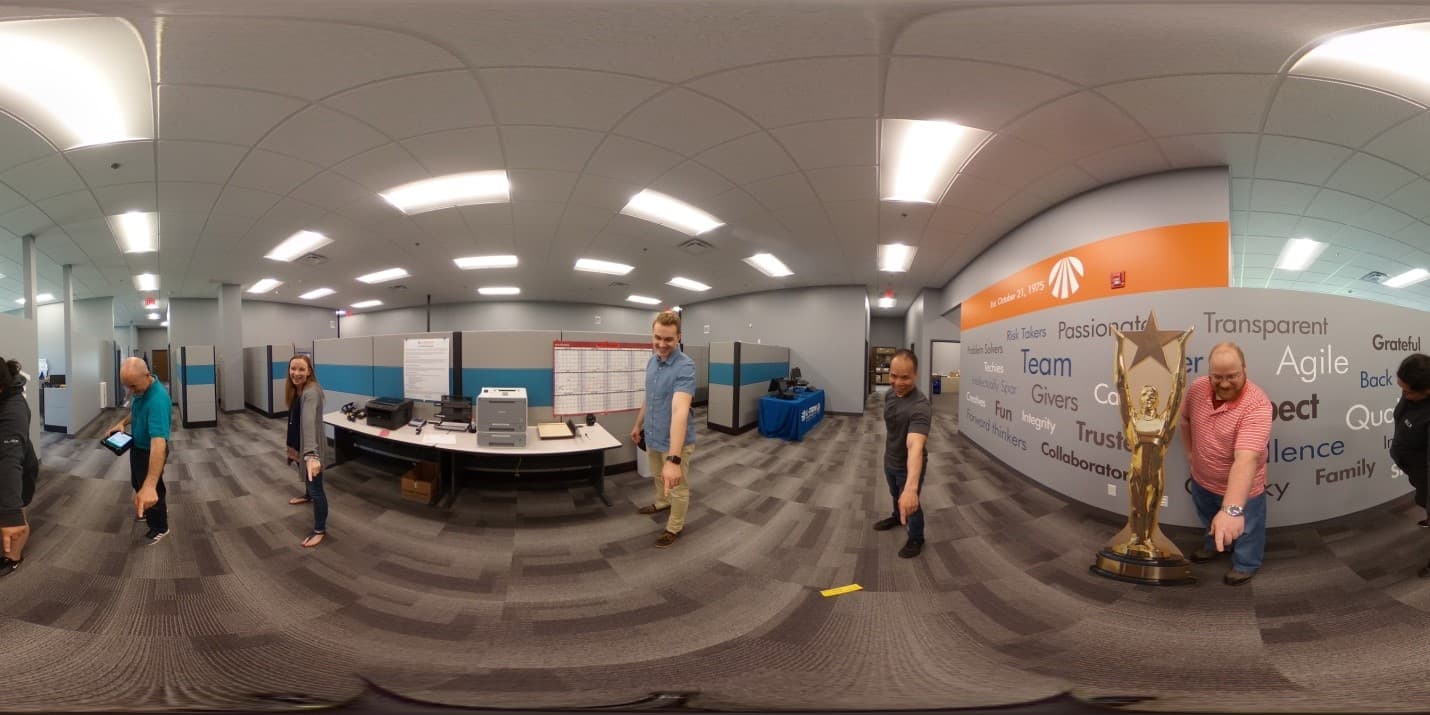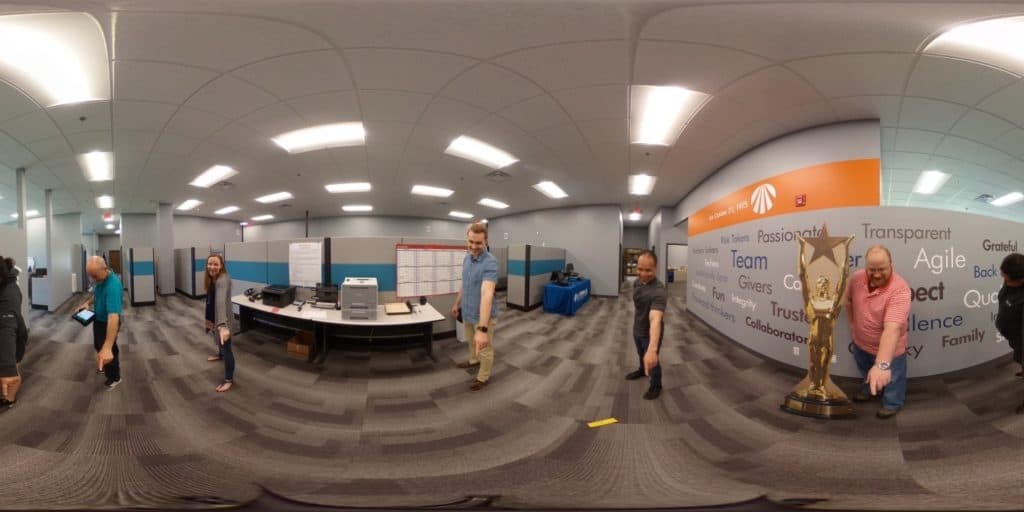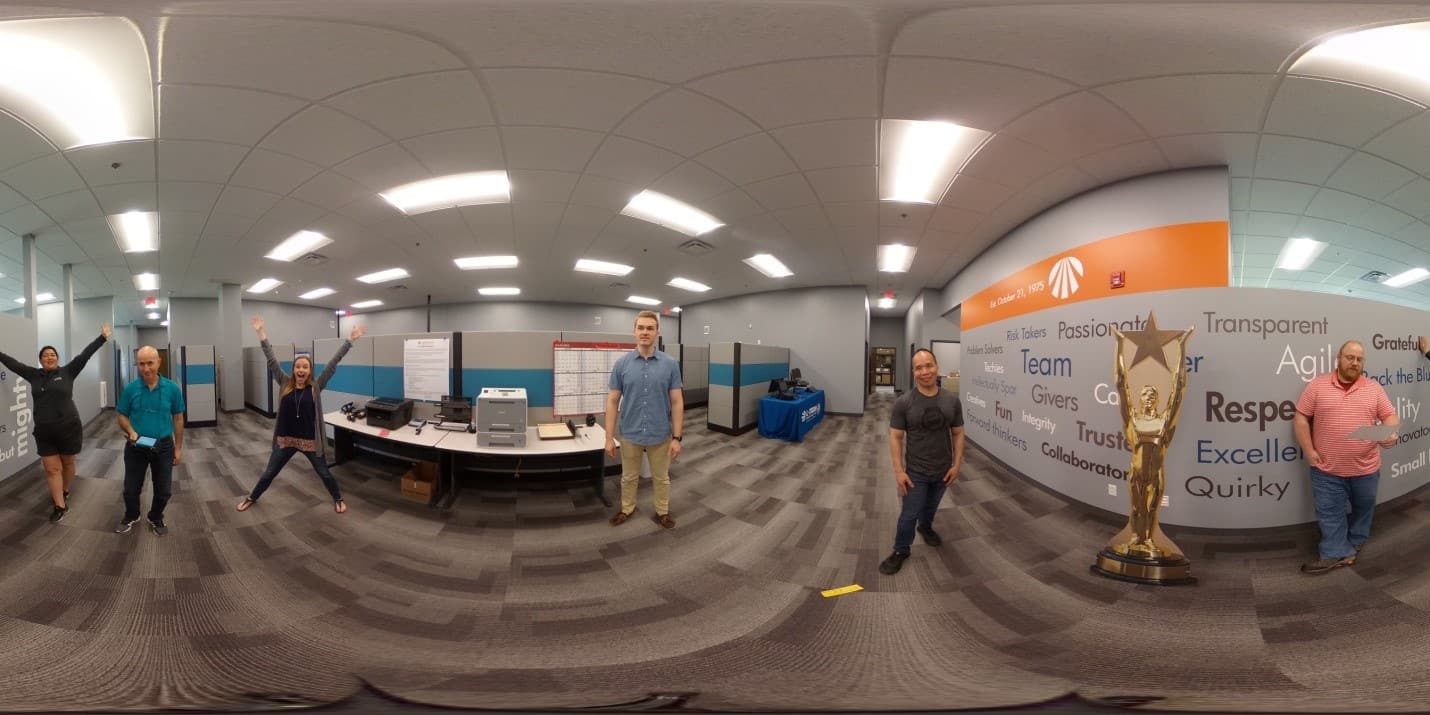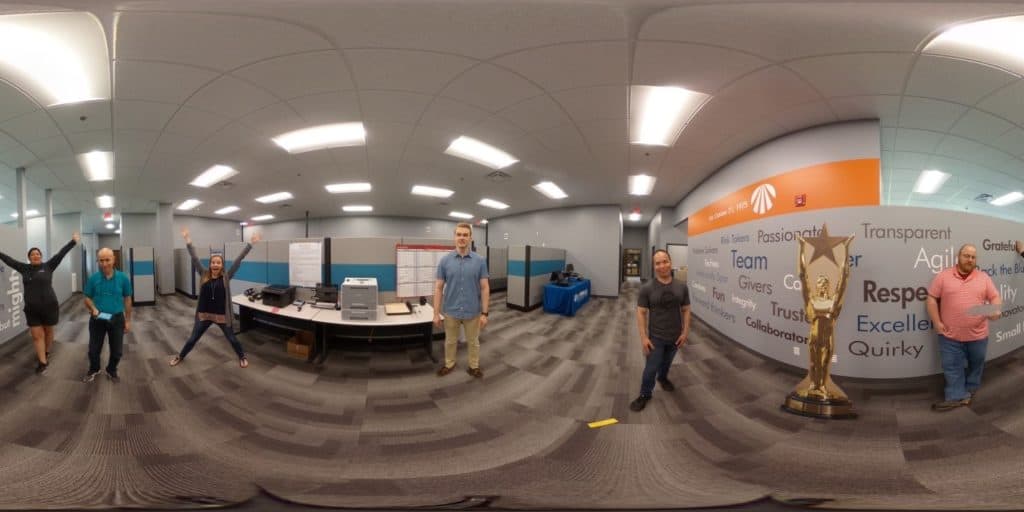 A Snapshot into the History of National Selfie Day
Selfies have been growing in popularity since the early 2000's with the rise of social media and cell phone technology. The term became so well-known that the Oxford Dictionary added the word "selfie" to its editions in 2013, which was followed by the first National Selfie Day that following year on June 21st, 2014. DJ Rick McNeely is credited with starting the national day in an effort to encourage people to explore their creativity and enjoy taking selfies. Today, technology continues to improve and we now have 360-degree solutions that make it easy to capture every detail within an image.
Resources: holidayscalendar.com/event/national-selfie-day/
Learn more about OSCR360 for incident response & pre-planning, investigations, and more.
L-Tron celebrates Selfie Day with OSCR360
---
Questions? Interested in learning more about National Selfie Day & our company culture?
Get in touch with the L-Tron team.
Call 800-830-9523 or Email info@L-Tron.com