L-Tron President, RAD DeRose and COO, Gayle DeRose held L-Tron's annual company award ceremony last week. Congratulations to all of the award recipients!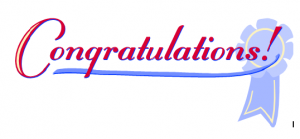 The recipients of L-Tron's 2013 Leadership Awards have exemplified professionalism and modeled L-Tron corporate values on a daily basis. Congratulations to:
Operations Team: Sally Schneider
Sales Team: Charlie Waldman
The recipients of L-Tron's 2013 Marketing Excellence Award, Tony Mai, Carmella Giancursio, and Rachel Alexander, have routinely demonstrated team collaboration, innovation, and project execution.
The 2013 RAD Award was presented to Sally Schneider, who demonstrated Results>Actions>Dedication through service excellence, zero defects, 100% quality, going the extra mile, professionalism and attendance.
L-Tron's 2013 Salesman of the Year, Jeremy Miller had the greatest numbers of new and existing customers, the most quotes and proposals, and was a member of L-Tron's 2 Million Dollar Club.
L-Tron's 2013 Professional Growth Award was given to Lauralee Vegvari for her flexibility, proactive approach, exemplary training of new staff, and excellent stockroom performance.
L-Tron's 2013 Eagle Eyes Award went to Cathy Knights, who has looked out for the Company's interests, preventing fraud and catching and alerting to over charges in multiple areas.