The L-Tron team assembles to watch the 2017 Solar Eclipse.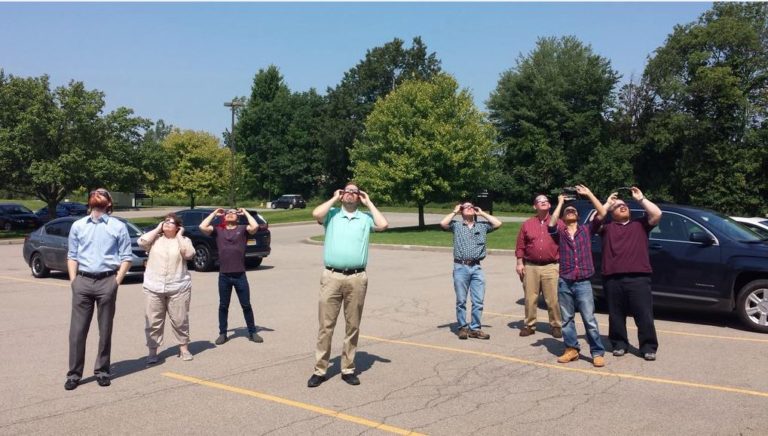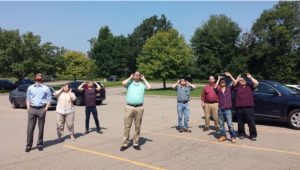 August 21st, 2017 marks the first total solar eclipse to be seen in the United States in over 38 years. The 2017 Solar Eclipse is being referred to by some as the "Great American Eclipse." A total of 14 states will be in the eclipse's "path of totality," meaning they will experience roughly 2 and a half minutes of total darkness. Although this is a monumental celestial event, staring directly at the sun is never recommended. If you have not had the chance to purchase eclipse glasses, there are ways to watch while keeping your eyes safe. Read some additional safety tips from NASA.
Additionally here are 5 things NOT to do during the 2017 Solar Eclipse, courtesy of MSN. Read the full article here.

Don't use DIY solar filters.
Don't put on eclipse glasses & then look through binoculars.
Don't wear eclipse glasses during the brief moment of totality (if you are within the path of totality).
Don't focus your energies on taking photos.
Don't pay attention to only the sky during the eclipse.
The L-Tron team is getting into the spirit of the 2017 Solar Eclipse by hosting a viewing party at the office. The team assembled outside around 2:30 pm to watch the partial eclipse of the sun from the Rochester, NY area. Some members (innovators) of the team also made their own eclipse glasses out of paper plates. Check out some 360 photos of the team on our facebook page!
As a fun exercise, L-Tron compiled a 2017 Solar Eclipse playlist and asked some of our Twitter friends to add suggestions.
L-Tron 2017 Solar Eclipse Playlist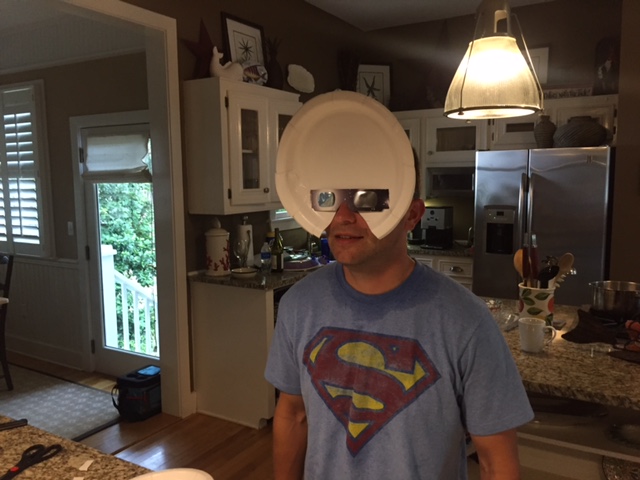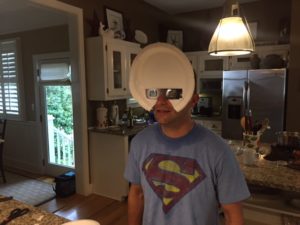 Total Eclipse of the Heart – Blondie
Blinded by the Light
Black Hole Sun – Soundgarden
New Moon on Monday – Duran Duran
The Future's so Bright (I gotta wear shades) – Timbuk3
Staring at the Sun – U2
Dark Side of the Moon – Pink Floyd
Black Sun – Death Cab for Cutie
Dancing in the Moonlight – King Harvest
Blister in the Sun – The Violent Femmes
Moondance – Van Morrison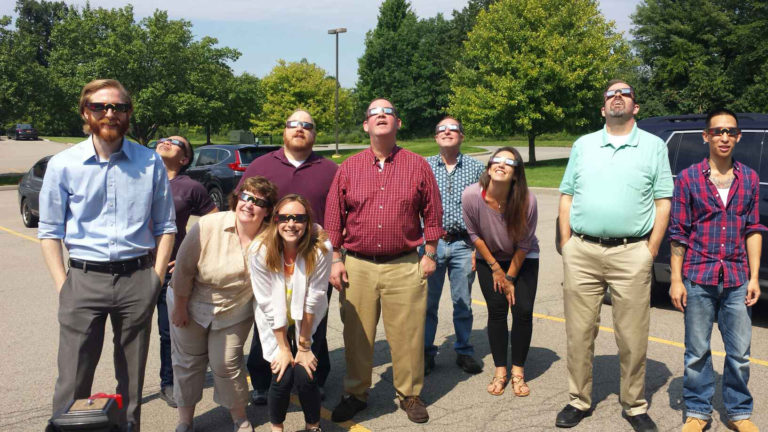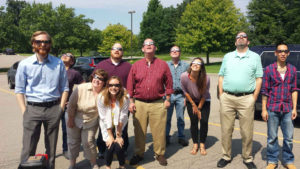 Questions? Song suggestions?
Call 800-830-9523 or Email info@L-Tron.com