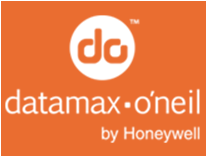 Honeywell's acquisition of Datamax-O'Neil is an exciting move for both partners and customers. With this acquisition comes an expanded portfolio of mobile and fixed printing solutions for a variety of industries including healthcare, retail, and warehousing. This established portfolio is a great complement to Honeywell's existing solutions.
"Thermal printing and media are important components of our strategy to offer customers one of the industry's broadest portfolios of ruggedized mobile computers, scanners, voice-enabled workflow solutions, printing, software and service capabilities," said John Waldron, president, Honeywell Scanning & Mobility.
This new relationship will bring exciting innovation opportunities while maintaining the current high-quality product offerings from Datamax-O'Neil.
Share your thoughts with us on Twitter!