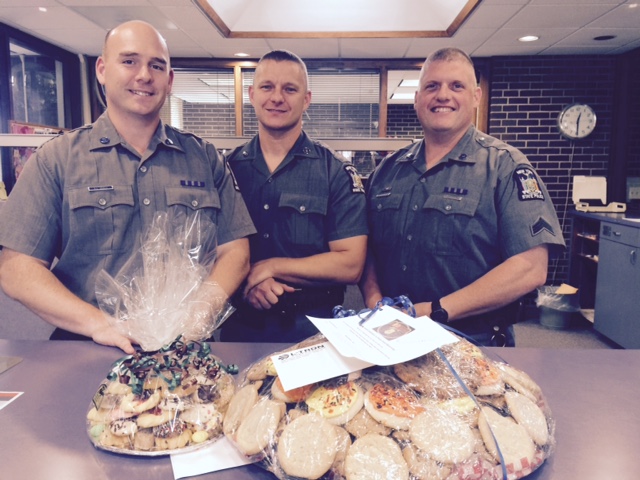 If you saw our first post, you know we participated in a national effort called Cookies for a Cop, donating over 60 dozen cookies to four local law enforcement departments:
Town of Gates Police Department
Ontario County Sheriff Department
NY State Troopers E Zone
Canandaigua PD
You can read more about it in our blog post titled 'Cookies for a Cop: Supporting Local Law Enforcement.'
We couldn't believe the response we received.
We got four letters in the mail from every department thanking us for the cookie donation!
The letters had personal messages and signatures from the whole department. Again this shows us how they go above and beyond for us everyday.
We are so grateful for their service.
Thanks for the kind words, Officers! Keep your eye's out for cookies next year!