Have you seen any recent advertising for the National Highway Traffic Safety Administration's "Click It or Ticket" campaign? Beginning today, May 19,2014 through June 1, 2014, the NHTSA is running their annual seat belt enforcement campaign to increase national seat belt usage. According to the NHTSA website, "Every year during the annual Memorial Day Weekend holiday period, law enforcement agencies join forces day and night, from coast-to-coast, for an enforcement blitz that delivers on our message Click It or Ticket."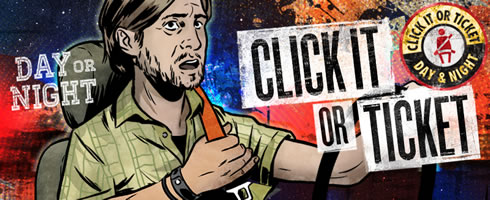 Did you know?
In 2012 seat belts saved an estimated 12,174 people from dying. From 2008 – 2012 seat belts saved nearly 63,000 lives.

 
In 2012, 3,031 additional lives could have been saved if all unrestrained passenger vehicle occupants 5 and older involved in fatal crashes had worn their seat belts.

 
Cops aren't just cracking down for the fun of it.

For the first time in 5 years, fatalities for unrestrained passenger vehicle occupants have gone up. In 2012, there were 10,335 unbuckled passenger vehicle occupants who died.
Young adults are dying at a disproportionate rate because they are not wearing their seat belts. 62% of 18- to 34-year-old passenger vehicle occupants killed in crashes were not wearing their seat belts.
Here at L-Tron, we have a close relationship with law enforcement agencies nationwide, working hand-in-hand to provide the cutting-edge technology that departments need. We fully support – and appreciate – the efforts of the entire public safety community. From all of us at L-Tron, we wish you all a safe and enjoyable Memorial Day holiday!
"Coast to coast, day or night, the message is simple- Click It or Ticket"
-NHTSA