The L-Tron team has returned from Phoenix, AZ after attending the 2022 National Conference on Active School Threats for the first time. L-Tron's John Dobies and Julianne Pangal attended the event, which took place from November 29 through December 1, 2022. Dobies and Pangal had the opportunity to share L-Tron's emergency preparedness system, OSCR360, with a diverse group of attendees, ranging from law enforcement officers, first responders, campus security officers, school district and university administrators, emergency management experts, teachers and mental health professionals.
Drawing crowds from all over the country, and from communities of all sizes, the conference focused on leveraging partnerships within communities and deploying evidence-based best practices to deal with safety threats. Keynote presentations included: 
Dr. Leigh Wall, Retired Superintendent from the Santa Fe Intermediate School District (ISD) on Preparing for a Crisis: Tragedy at Santa Fe High School 
Ret. Chief Tony Pustizzi, Coral Springs Police Department on Review and Lessons Learned from Marjory Stonemam Douglas 
Lt. Sean Burke, President School Safety Advocacy Council on Situational Awareness for Education – Project SAFE 
Lt. Leslie Weidenhammer, Lt. Thomas Wedlock, Sgt. Jason Velazquez, Collier County Sheriff's Office on Threat Assessment: A Social Media Threat and Behavioral Threat Assessment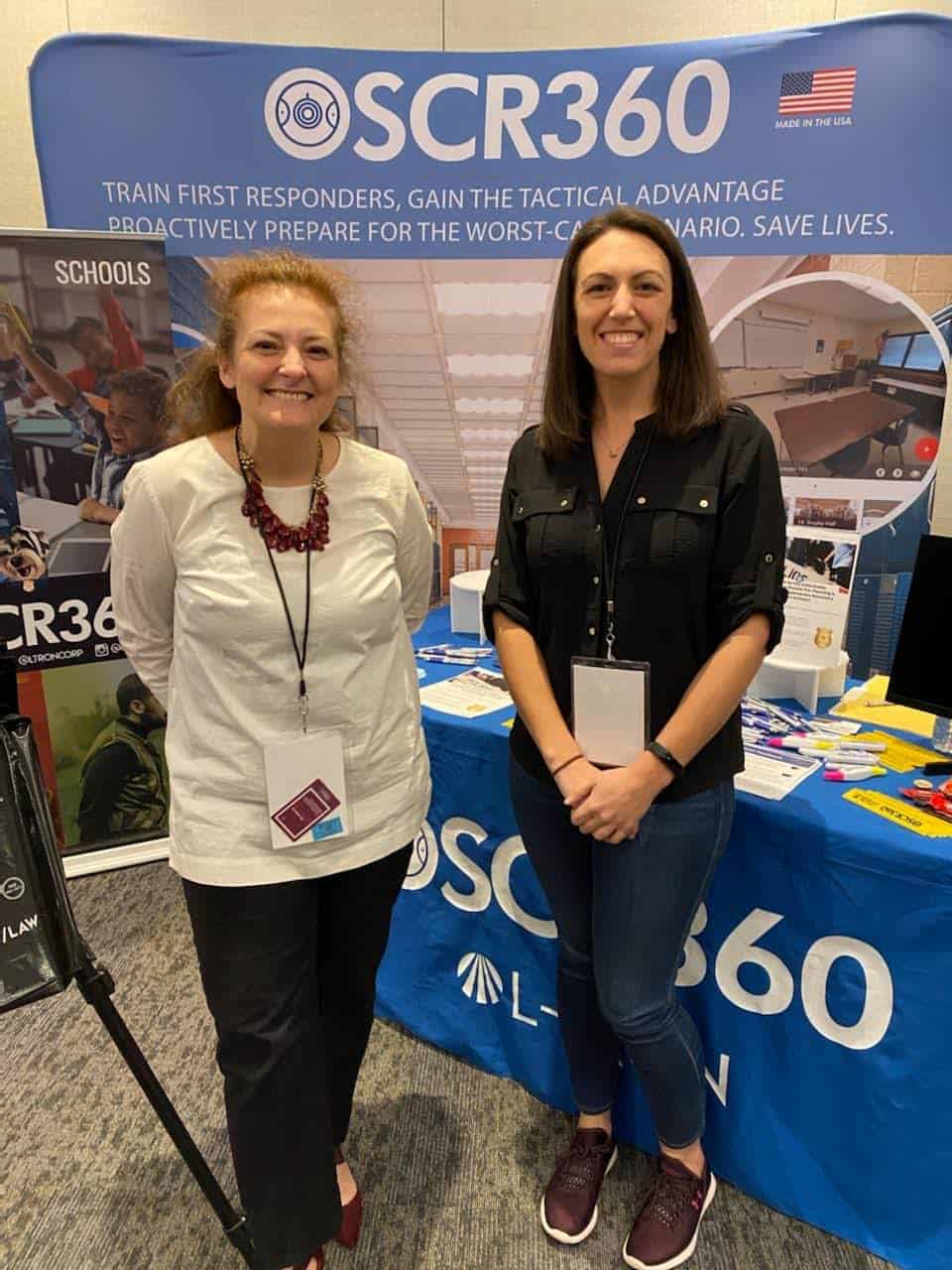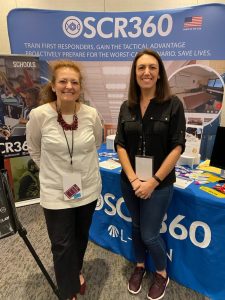 Throughout the duration of the conference, Dobies and Pangal demonstrated how OSCR360 creates detailed virtual tours of school buildings and campuses, noting particular areas of interest such as entryways, exits, and emergency equipment. Public safety agencies and schools are using these tours to conduct training sessions, prepare first-response teams, educate school staff, and more. When OSCR360 is utilized as the key component of an emergency response plan, law enforcement officers are able to gain the tactical advantage in any situation. OSCR360 enables emergency response teams to respond efficiently and effectively during high-stress situations.
"The Active School Threats Conference was informative and eye-opening. I enjoyed connecting with individuals from so many different professions and backgrounds, who all came together for the sole purpose of keeping our children safe. OSCR360 was well-received and I look forward to continuing the dialogue with school districts and law enforcement agencies as we work together to improve school safety."

Julianne Pangal, L-Tron customer engagement
In addition to OSCR360's emergency preparedness features, OSCR360 is used by agencies nationwide to investigate and prosecute major and minor crimes, crashes, and fire- and environmental-related crimes.
Additional Information 
Discover more about the 2022 National Conference on Active School Threats here.
About L-Tron Corporation 
For over two decades, L-Tron has partnered with public safety agencies to provide technology solutions built from your voice. We are a proud New York State business and we are honored to "Back the Blue" nationwide, through a variety of educational events, non-profit sponsorships, and more. "Your Success is our Purpose."
---


Questions? Interested in more information on L-Tron and the 2022 National Conference on Active School Threats?
Get in touch with the L-Tron team.
Call 800-830-9523 or Email info@L-Tron.com