For the next couple of days, our industrial manufacturing team experts will be taking over Cincinnati, Ohio for Advantech iAutomation partner certification training. The goal of the training event is to share expertise on products and the marketspace.
Key individuals from Advantech will be attending this years conference. "I'm looking forward to interfacing with the President of Advantech Automation, the North American Sales Director, the Product Managers, Engineers and Marketing team. They play a very large role with the development of products we see as beneficial to the industrial marketspace." Says L-Tron's Advantech Expert, Jeremy Miller. They are a great partner because they interface with us daily to provide crucial logistic and technical support.
Jeremy will also be presenting at the conference; topics include Advantech applications and L-Tron solutions and success stories. "The relationships I have developed with many key individuals at Advantech will be furthered at this training, which is essential to our growth in the Industrial Automation industry." Training also enables us to stay at forefront of Industrial Automation through our obtained knowledge of current and upcoming product and application trends. The relationships strengthened and forged at this training allows us to work as a cohesive unit with Advantech to bring application-specific and customized solutions to our customer base.
L-Tron brings over 20 years of solid technical and application experience in the Industrial Automation industry. "We bring a level of service and support not seen with many companies…" We have an excellent eye for the market trends, we listen to our customer base, provide sound solutions and services and look for areas to continuously improve our product offering and the customer experience.
Click to learn more about our premier partnership with Advantech.
Have any questions on industrial automation? Email us or ask us on Twitter!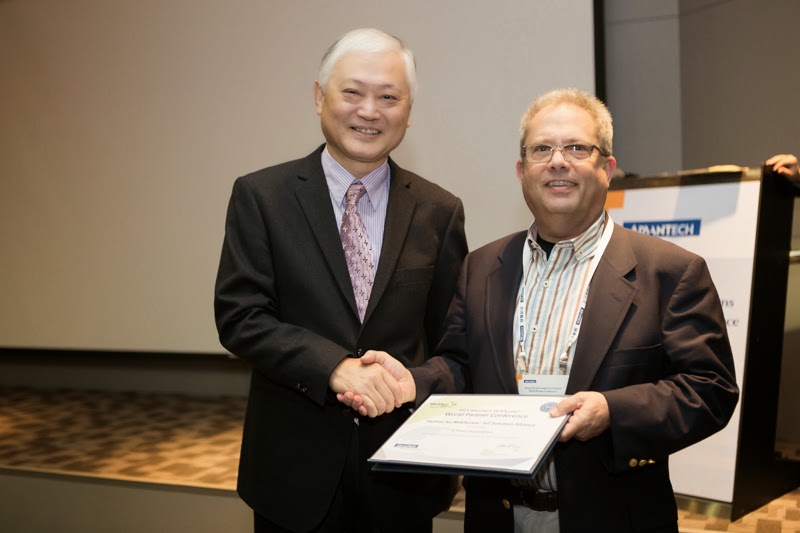 L-Tron CEO RAD DeRose with Advantech President Chaney Ho