The Zebra ZQ520
The Zebra RW (Road Warrior) 420 Mobile Printer has a lot of miles under its belt and will be officially retired before the end of this year, being replaced by the ZQ520 that is available and shipping now. Both the RW and ZQ series have smaller width versions, but 4" is the standard for e-citation printers in compact form factor.


Design Features
Living up to the durability of the RW 420, the Zebra ZQ520 mobile printer:
boasts an operating temperature range of -4° to 131°F
holds a 2 meter (6.6') drop spec
The 400MHz processor and 256MB RAM give the ZQ an impressive 5" per second print speed versus 3" per second on the RW.

[Video]: ZQ500 Series Product Overview

Zebra Technologies: ZQ500 Printer Series Recap
Built for e-Citation
When I consider an e-citation printer, I consider it in the context of permanent vehicle installation. The first thing I noticed when inspecting the ZQ520 was the lack of a modular port for USB connectivity. The RW 420 had micro USB and modular USB ports, the modular port being preferable for vehicle installs to prevent accidental disconnection. It turns out that Zebra has addressed this with a locking connector that secures the micro USB connection, but you'll probably opt to use Bluetooth instead, which come standard on the ZQ520.

Battery and/or Battery Eliminator is Required
Both the RW and ZQ printers require either a battery with external power supply or a battery eliminator that occupies the battery well and functions as the power supply. The battery eliminator is much better suited for a fixed vehicle printer, eliminating the need for periodic battery replacement. With the ZQ520, Zebra has finally made the battery optional. The RW 420 included an expensive battery with no option to purchase without it.

How to Mount this Printer
Zebra offers vehicle mounts for the ZQ that support the printer with battery or with battery eliminator. Both mounts are somewhat expensive. The standard battery powered printer mount makes a lot of sense when the printer needs to be removed from the vehicle on a regular basis but the design doesn't lend itself well to a permanent install.


Havis offers a straightforward bracket for the RW 420 and is expected to have options for the ZQ520 in the very near future.
In summary, I think the ZQ520 is more than worthy as the Road Warrior successor for compact e-citation printing. With standard Bluetooth and without a battery, the ZQ520 is available at the same price as the USB-only RW 420. With Bluetooth as an asset and the battery a liability, Zebra has done an excellent job in addressing the needs of law enforcement users.

Want to get your hands on this printer or interested in learning more?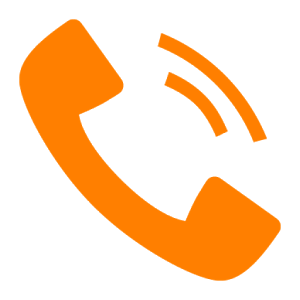 Call (800)-830-9523  

 Email info@L-Tron.com