A few years ago, I would have thought that "wearing a smartwatch" meant keeping an eye on the stock market. Sure, we saw the likes of James Bond and Maxwell Smart having futuristic techno-watches decades ago, but that was science fiction.
Actually, it was a preview—as is most sci-fi gadgetry these days.
Before Apple launched the Apple Watch last year, precursors had hit the market. LG, Microsoft, Motorola, Razer, Samsung, and Sony didn't get the same traction as Apple has—no surprise there—but it drove the popularity of the smartwatch concept, much like the iPhone whet so many appetites for a smartphone years ago.
"From 2015 through 2017, smartwatch adoption will have 48% growth largely due to Apple popularizing wearables as a lifestyle trend," said Angela McIntyre, a research director at Gartner.
A Gartner study released in February 2016 predicts that 274.59 million wearable devices will be sold in 2016, rising to 322.7 million in 2017. Smartwatches comprised 50.4 million of the total units sold this year.
We do love our technology. And now we don't have to just tuck our lightweight toys in a pocket. We can wear them! From watches to clothing, headsets, and fitness gear, we're suiting up with wearable technology at a rapid rate.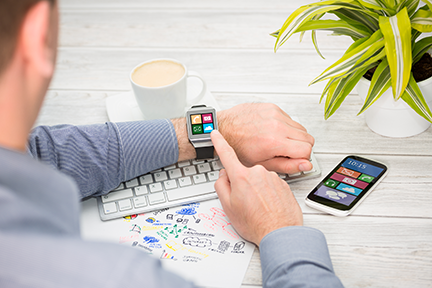 What else can we sport for wearable technology? Let's go from head to toe.
What do you think of the wearable technology trend? Which one is the most appealing to you? Share with us on Twitter @LTronCorp!