L-Tron Celebrates Gayle DeRose at the 2018 Digital Rochester Technology Woman of the Year Breakfast
We had a great time at the annual Digital Rochester TWY Breakfast. This year's awards ceremony was held at the Locust Hill Country Club in Pittsford, NY. The event celebrated, recognized and made visible the achievements of smart and successful women from all over the greater Rochester area. It was inspiring to be surrounded by people who have accomplished so much in their respective technology fields. Digital Rochester welcomed Carey Anne Nadaeu, the founder & CEO of Open Data Nation, as the event's keynote speaker.
Entre Computer Services was the primary sponsor for this year's event, while many other local companies contributed to its success. This year, there were two categories honoring local Rochester women in technology – 'Technology Woman of the Year' (honoring those with more than 5 years experience) and 'Emerging Technology Woman of the Year' (honoring those with less than 5 years experience). To view a complete list of the TWY nominees visit, www.Digitalrochester.com/2018-technology-woman-of-the-year-awards.
Gayle was named a finalist for the 'Technology Woman of the Year' Award, and we were thrilled to celebrate with her.
"Every single woman honored this morning should be proud of the work they are doing in Rochester. Thank you for a lovely morning – and a special congratulations to the winners!"

– Gayle DeRose, Sr. Vice President & COO, L-Tron Corporation
Gayle and the rest of L-Tron Corporation would like to congratulate the winners, Kristen Seversky of Girl Develop IT Rochester and Dr. Dhireesha Kudithipudi of Rochester Institute of Technology (RIT).

About Digital Rochester
Digital Rochester is a local organization that provides relationship development and educational opportunities to companies and people associated with technology throughout the greater Rochester, NY area. The organization promotes collaboration and helps to drive personal, business, and community growth.
Digital Rochester sponsors numerous events focused on skills building and the cultivation of local relationships. The ultimate goal is to strengthen the Rochester area's technology business community.
"Digital Rochester's mission is to strengthen and grow the region's technology community through education and relationship development."
Congratulations to Gayle DeRose – Finalist for Technology Woman of the Year

Immersed in technology all of her life, Gayle DeRose is the Sr. Vice President, as well as Chief Operating Officer and Marketing Director at L-Tron. Gayle builds L-Tron digital content that focuses on drawing more women into Technology fields and recognizing the work of women in technology. She recently launched a Linkedin group to collaborate and share ideas with other local women in technology (Women ROC the Tech). Gayle is a transparent leader who works alongside her team, as well as a life-long learner who values are all supported by Digital Rochester and the Rochester community.
This year, Gayle has also been nominated for the following awards;
Click here to connect with Gayle on Linkedin.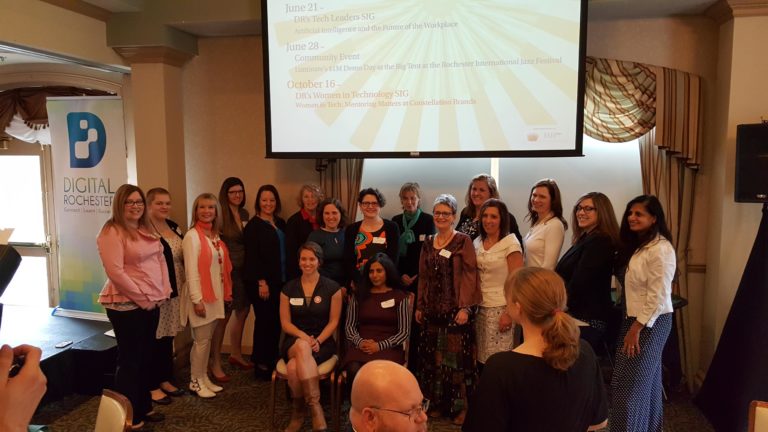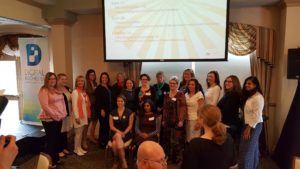 Thank you again Digital Rochester for a phenomenal morning – we can't wait to see you next year!

Questions? Interested in learning more?
Get in touch with the L-Tron team.
Call 800-830-9523 or Email info@L-Tron.com