Crime Scene Photography
Cameras & Accessories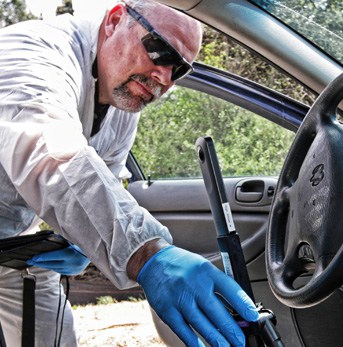 Crime Scene Photography Cameras for Law Enforcement
Photography is the go-to tool for crime scene documentation. If your agency is looking for crime scene cameras, you are in the right place. Many agencies do not have professional photographers on staff, so it is important to understand how to properly evaluate your camera options. What types of photos are you taking? Overall scene photos? Midrange photos? Or close up photos? If your priority is forensics, you might find yourself needing macro lenses or add on magnifiers. Also ask yourself what kind of environment you will be photographing in. Is your camera stored in a vehicle that could be subject to extreme cold or heat? Is your camera stored in a case to mitigate moisture? We have partnered with Ricoh to offer Law Enforcement a selection of crime scene photography cameras and accessories for your different photography needs. 


We are proudly partnered with Ricoh to offer Law Enforcement a variety of crime scene photography cameras.
Overall Crime Scene Photos
Overall crime scene photographs are exactly what they sound like. You are photographing the global view of a scene. You want to show where the scene was. Typical overall photos include perimeter images looking into the scene, and images taken from the center of the scene looking out. Evidence may be visible and show spatial relationships, but this is not the purpose of these photographs. Recommended cameras for overall photos are below.
Quick Specs:
Take a 360 degree image in 4 seconds

HDR image capture available

No stitching required

Easily share your OSCR projects with the free OSCR viewer
The two-part system is made up of a 360 degree image capture kit and desktop software. Quickly and easily set up the OSCR capture kit in under 5 minutes and begin capturing full 360 degree images of your scene. Sync your photos to the desktop software and build a virtual tour of the crime scene. Incorporate other multi-media evidence files for a full immersive walkthrough.
Why we like it:
Little to no training is needed to use the system. Capture your overall photographs in 15 minutes. The software is simple and easy to use, even the 'non-techies' find themselves loving the system.
[Video]: How a MA Agency is using OSCR
Mid-Range and Close Up Photography
Midrange photos show spatial relationships and perspective. You are able to locate a single item or object with the ability to see size and scale in relation to another fixed object in the photograph. Midrange crime scene photos will show the view proper scale, perspective and context. They will also so the position of evidence. Close up photography shows the exact size, scale, and details of an individual piece of evidence. It is common to take two different images of a close up photo, one with a scale, and one without a scale. Certain requirements also include: the item must fill the frame of the camera, the camera image sensor must be parallel to the surface of the item being photographed, and certain shadows must be eliminated (unless it shows proper context). Pentax offers several DSLR camera models to capture your midrange and close up evidence photos. Learn these cameras for crime scene photography below.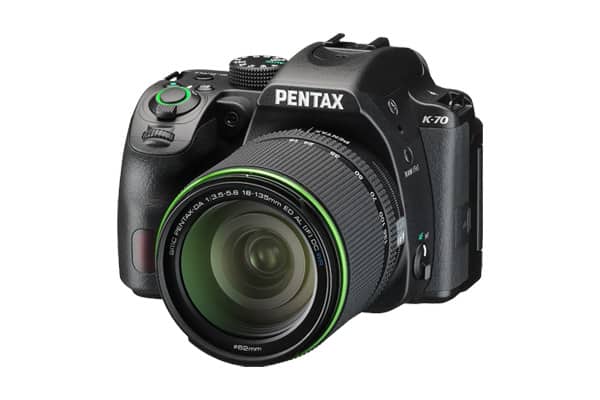 Quick Specs:
24MP, Filterless APS-C CMOS Sensor

3 Axis 4.5 Stop Shake

Auto Horizon Correction
Entry Level APS-C Digital SLR
The Pentax K70 is an all-weather DSLR.  This camera is dust proof, cold-proof (operating in as cold as 14F temperatures), and has a shake reduction mechanism all built within a compact body. The K70 also resists water, snow, and sand. The camera has an ergonomic design, users can even operate the camera with gloves on. This is a great model for outdoor photography in every type of lighting condition and weather condition.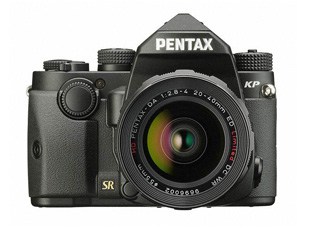 Quick Specs:
24.3MP, Filterless APS-C CMOS Sensor

5 Axis 5 Stop Shake Reduction

Auto Horizon Correction
Mid Level APS-C Digital SLR
The Pentax KP is an ultra compact, weatherproof DSLR camera. The KP is resistant to extreme weather conditions including snow, rain and freezing temperatures. The 5-Axis stop shake reduction assists with camera shake often caused in close up photography. There is almost a 100% field of view, the captured image size is almost identical to the image field. The sensor on the Pentax KP allows you to take crime scene photos in low lit conditions with ISO 819200.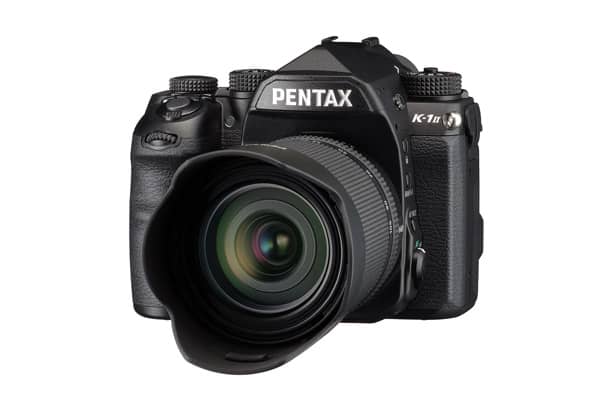 Quick Specs:
36.4MP, Filterless CMOS Sensor

5 Axis 5 Stop Shake Reduction

Auto Horizon Correction
Semi Pro/Pro Full Frame Digital SLR
The Pentax K-1 Mark II is a high-performance camera model. This weather resistant model is perfect for photography in all weather conditions. The image sensor has a large imaging area allowing photographers the ability to capture true-to-life images with rich color. There is built in noise reduction and images are captured with fine details with sensitivity to ISO 819200. 
Compact, All Weather Cameras
Ricoh's WG Series cameras are all weather and extremely compact, easy for you to take from location to location. The WG Series are waterproof, shock proof, freeze proof, and crush proof (up to various levels – see below for more).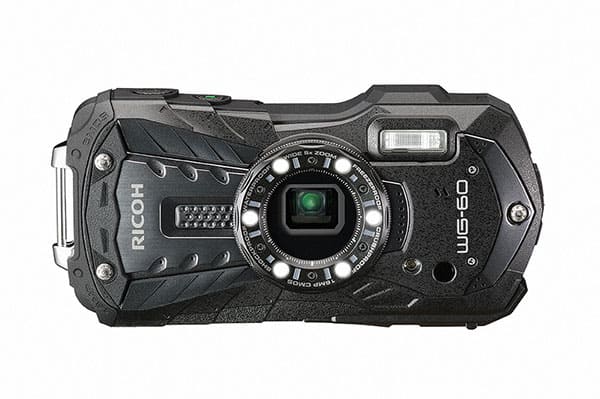 Quick Specs:
Waterproof up to 14M, Shockproof up to 1.6M
Freeze proof up to 14 degrees, Crushproof up to 22lbs
Battery life: approx 300 pictures
Approx 16 Megapixels
5x Optical Zoom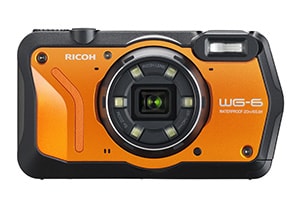 Quick Specs:
Waterproof up to 10M (65ft), Shockproof up to 2.1M (6ft)
Freeze proof to 14 degrees F, Crushproof up to 22lbs
Battery life:
Approx 20 Megapixels
5X Optical Zoom
How to Capture True, Accurate, and Admissible Crime Scene Photos
This Guide is meant for investigators & forensic personnel looking to preserving a shot in its original, true & accurate form.
Learn how crime scenes are documented and the first steps  techs and investigators take when the respond to the scene. Awareness and observation are key.
Observation. The first step in analyzing a crime scene. Observation is a game changer in investigations and solving crimes. Click the button below to read this blog.
Fill out this Contact Form
Fill out this contact form and Julianne will respond within one-two hours on the same business day. 
Need immediate assistance?
Call Julianne at 800-830-9523 x115.