The L-Tron team kicked off the week on a sweet note by celebrating National Maple Syrup Day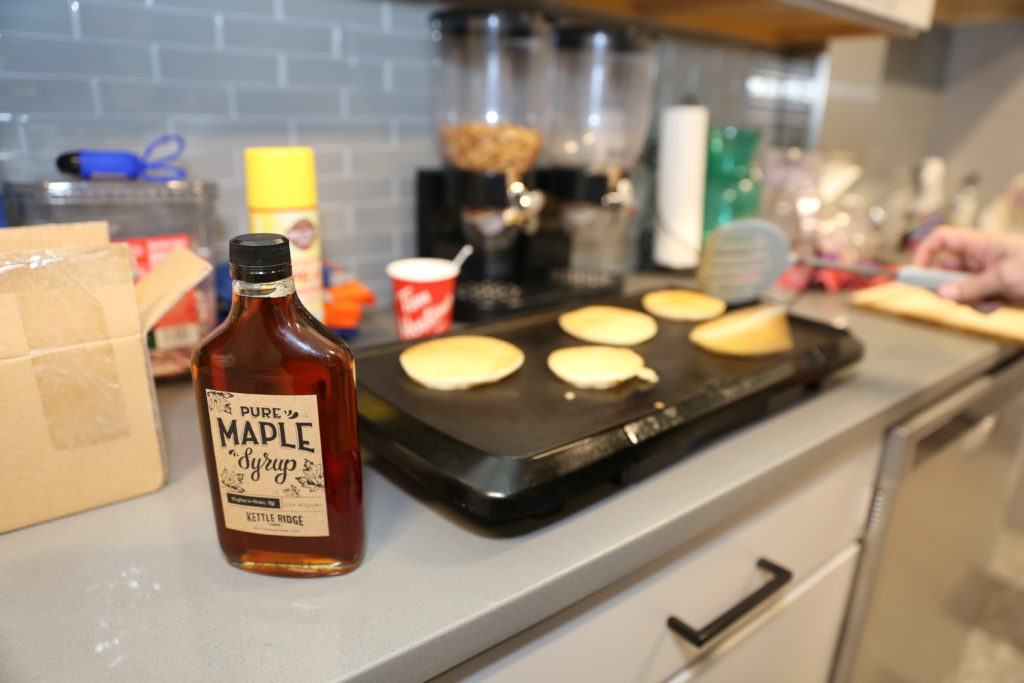 National Maple Syrup Day falls annually on December 17th. Falling on a Monday this year, the L-Tron team decided to start their week on a sweet note. The entire team chipped in to contribute to a pancake breakfast. Andy brought in a grill, Elyse brought in pancake mix, Gayle contributed fresh fruit and RAD brought in the most important ingredient – REAL maple syrup. Andy did all of the cooking, and we must admit that his pancakes were close to perfect.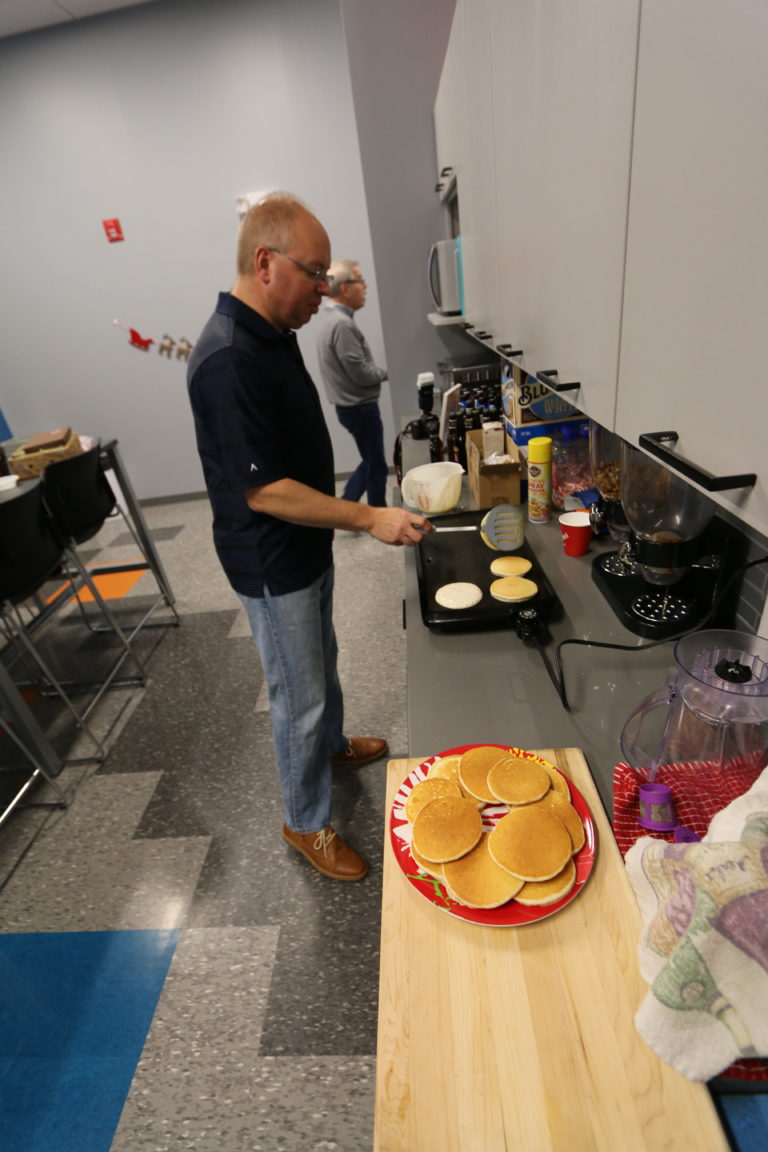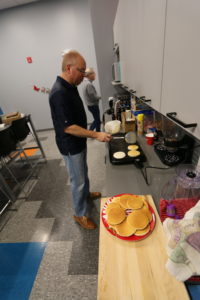 While the L-Tron team chose to pair their maple syrup with pancakes, there are many other delicious options from french toast to waffles. What is your favorite food to top off with maple syrup?
Not a big fan of the sweet syrup? Many other foods now come 'maple flavored.' You can buy everything from maple flavored sausage to maple flavored yogurt. Dunkin Donuts and Starbucks each have their own maple flavored coffee too! USA Today recently published an article on how the maple flavor may even be edging out pumpkin spice.
To recognize National Maple Syrup Day share your favorite maple flavored treats or breakfast dishes using #MapleSyrupDay on social media. Tweet @LTronCorp to share with us how you celebrated the day.
Some fun facts about Maple Syrup:
Vermont is the largest producer of maple syrup in the United States.
The NY maple season typically runs from February into April (Iloveny.com).
Maple syrup producing farms are typically called "sugar houses" or "sugar bushes."
Maple syrup is produced from the xylem sap of maple trees (there are several different species that produce the sap).
Up until the 1930's the United States was the largest producer of maple syrup. Now Canada holds the top honors.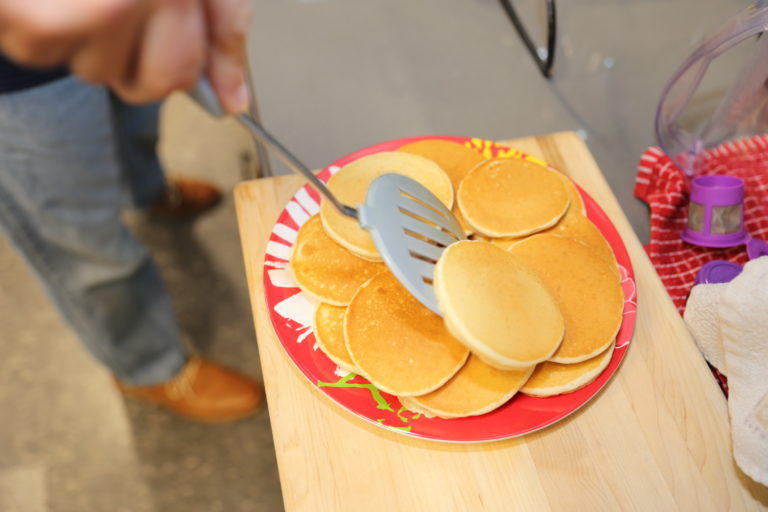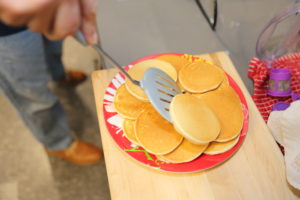 Questions? Interested in learning more about L-Tron's company culture?
Call 800-830-9523 or Email info@L-Tron.com