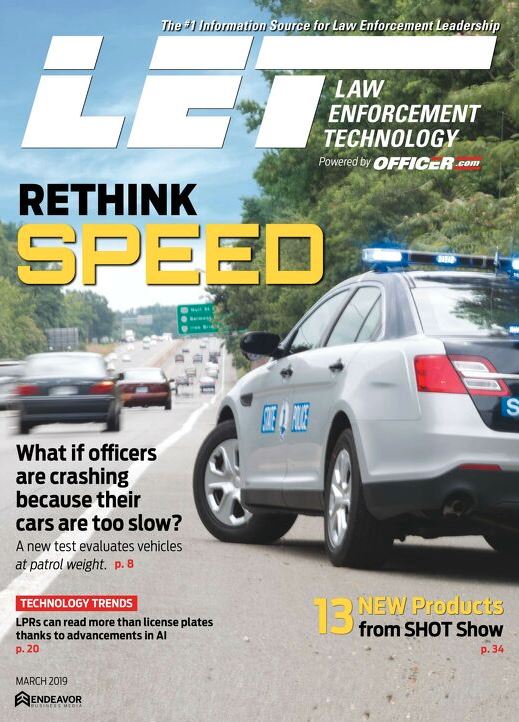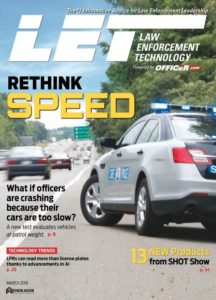 Look for L-Tron in the March Issue of LET Magazine – featuring eCitation & the 4910LR Driver's License Reader
L-Tron announced that an ad for our *Free* eCitaton eBook was featured in the March issue of Law Enforcement Technology Magazine (LET). The eGuide provides Patrol Officers with an overview of eCitation, the benefits of moving to an electronic ticketing system, and how our 4910LR Driver's License Scanner helps improve Officer safety.
The eCitation eBook also speaks to the history of traffic citations, and explores the equipment currently available to police departments. Officers can also find more information on their software needs, and learn how to find funding to support their eCitation investment.
What is Electronic Ticketing (eCitation)?
Electronic ticketing is a faster and more efficient way to generate reports and issue citations in a patrol vehicle. This mobile technology solution allows Police Officers to capture Driver's License information electronically by scanning the barcode on a license, then that information is parsed into an electronic form, allowing officers to complete reports and fill out forms more efficiently.
Handwritten citations are a thing of the past – hand writing can be slow and cumbersome, and leaves Officers in a vulnerable positions on the side of the road.
"Officer safety is an important piece in this. I don't like typing or handwriting [citations], you can't keep your eyes on the road."

– A New York State Officer
About the March Issue of LET Magazine:
Law Enforcement Technology Magazine (LET) was created with the Law Enforcement manager in mind. Focusing on emerging trends & new technology, Officers use LET to determine the new tools they need for their departments. The March issue of LET magazine highlights articles on speed, traffic safety, and "smart" Law Enforcement technology (such as license plate recognition tools).


Questions? Interested in learning more about eCitation & the March issue of LET magazine?
Get in touch with the L-Tron team.
Call 800-830-9523 or Email info@L-Tron.com