The Zebra ZT400 Series thermal barcode label printers were announced in April and they started shipping in May, so this isn't exactly breaking news, but I recently got around to taking a closer look at the changes from the existing Z Series printers and I'm liking what I see.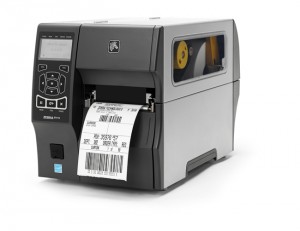 The Z Series hasn't been officially discontinued yet, but the ZT400 Series is clearly a replacement product line for the existing ZM400 and ZM600 products.  The 4″ width ZM400 will be replaced by the  ZT410 while the 6″ ZM600 will be replaced by the ZT420.  At the upper end of the mid-range industrial printer in Zebra's line-up, below the flagship Xi4 series, both the Z and ZT400 series come standard with ribbon handling capability, meaning all are suitable for thermal transfer or direct thermal printing.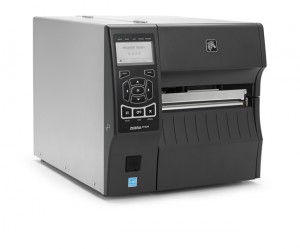 The ZT400 series comes with a slight price increase but a lot of extras that more than make up for it, as far as I'm concerned.  To give you an idea what this will mean to your corporate wallet, the increase in list price from a base model ZM400 to a ZT410 is $70.  The list price increase from a base model ZM600 to ZT420 is $180.  So what do you get for the extra dollars?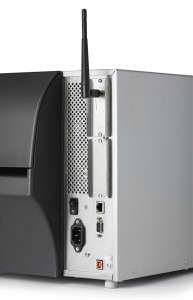 How about standard 10/100 ethernet connectivity, available as an option on previous models as a $299 add-on?  Bluetooth is standard, also. Serial (RS232), USB 2.0, 10/100 ethernet and previously unavailable Bluetooth 2.1 are all standard on base models now.  Parallel is available as an expansion card option, as are 802.11a/b/g/n WiFi and secondary/tertiary 10/100 ethernet.  You can add one or two of these options easily with a bit of money, a screwdriver and about three minutes via the back panel without opening the printer.  Media handling options (label cut, label peel, peel with liner rewind and full roll rewind) are unchanged from the ZM printers.


Print speeds are up by as much as 4 inches per second on 203dpi resolution models (to 14IPS) and 2 inches per second (to 10IPS) on 300dpi models.  600dpi is still only available on the 4″ width ZT410, which maxes out at a print speed of 4IPS.  The RAM/User-Available Flash Memory counts have gone up from 16MB/2MB to 256MB/64MB.  RFID label encoding is also available from the factory or as a user-upgradeable add-on.  For enterprise users, the new printers also support Zebra's Link-OS, which was unavailable on the ZM printers.

I'm sure that last paragraph caused some eyes to glaze over, but it's basically meant to say that the ZT400 printers are better and faster than their predecessors, with more options.  The expanded connectivity options are what I like most.  Standard Bluetooth, ethernet and easily upgradable secondary network connectivity (via wired or wireless) are great features.  I have yet to put my hands on one of these new models but I like them on paper quite a bit.