The terms "Mobile Point of Sale" and "Mobile Commerce" have quickly established themselves in the world of retail. While some notable businesses have already implemented mPOS in their stores (like the Seattle Seahawks' Pro Shop), there may still be some convincing to do to get other retailers on board.
Well, let's tackle that giant head-on. Here are the Top 10 Reasons to Add Mobile Point of Sale to Your Storefront:
10 – The flexibility to sell anywhere.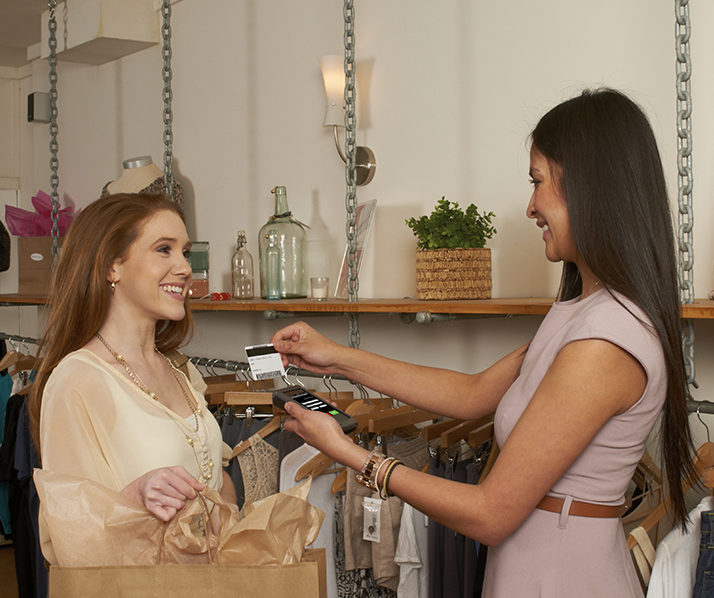 By adding mPOS to the mix, you've now uprooted your business to expand past the cash register and the four walls. Employees can sell directly on the sales floor, or take it a step further and sell off-site at events and sidewalk sales.
9 – Keeping up with the competition. Mobile POS is expected to grow 40% within the next 12 months. That kind of growth rate means your competitors are thinking mPOS too. Maybe it's time to follow suit.
8 – More knowledgeable employees. Mobile POS is more than just a checkout station in the employee's hands. Through their mobile devices, employees are able to look up product information or check inventory on the spot without leaving the customer's side. With minimal training needed, some stores are able to roll out mobile solutions in their stores in as little as 2 days.
Customers would love if the shoe store associate was able to quickly check for their size without going to the back room!
7 – Getting rid of long lines. Checking out customers on the floor means less people standing in line at the stationary POS terminal. No checkout line = satisfied, happy customers.
6 – Customization and loyalty programs. There is no true out-of-the-box Mobile Point of Sale solution. An mPOS system is truly built around your existing system – from the operating system, to financial software integration, to loyalty cards and membership programs.
5 – Providing a better customer experience. Short or no lines, employee engagement, and everything else on this list adds up. mPOS is simply focused on creating a seamless experience for both employees and customers.
Also, here's why the customer experience is so important.
4 – Meeting customer expectations.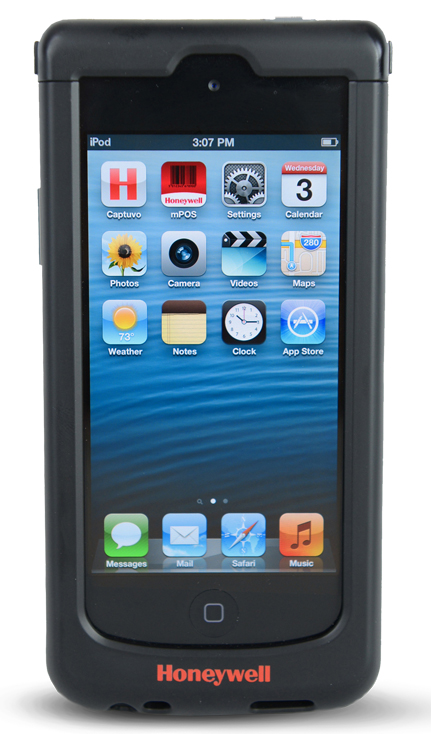 Customers look for the latest technology – it creates a connection between the customer and the brand and makes your store look appealing in the eyes of the customer. And with the way Mobile Point of Sale is growing, if you don't meet the customer's expectations, somebody else will (like the store across the street).
Additionally, there's a growing trend of pulling up coupons on smartphones in-store. Today's mPOS devices are able to scan the coupons directly from the smartphone screen.
Let's not forget about the young emerging market of millennials. They've been using smartphones since they could say Apple. Using a solution such as Honeywell's Captuvo SL22 Sled to turn an iPod into a mPOS device will definitely connect with this market compared to the traditional cash register. This is your future!
3 – Bring the point-of-sale to the point-of-decision. Bringing the checkout to the customer, rather than the other way around, reduces the time they have for webrooming (shopping on their phones for alternatives) – something happening all too often in long checkout lines.
2 – More opportunities to cross-sell and up-sell. With product information in the palm of their hands (literally), employees are able to suggest additional products to customers to compliment the items being purchased. Which ultimately leads to…
1 – Increased revenue. The combination of a more knowledgeable, empowered workforce and an enhanced customer experience simply drives customers back for more. Repeat customers are the heart of any business.
If you're in need of more convincing, download this mPOS whitepaper, or let's talk. Mobile Point of Sale is here – and it's opening the doors for endless retail possibilities.