Business Solutions focuses on growth strategies for IT industries. They put an emphasis on new technologies and topics covering data collection, supply chain, point of sale (POS), networking, mobile computing, and more. They also focus on a wide range of industries including healthcare, manufacturing, hospitality, government and logistics.
We were offered an opportunity to be published, and the article came out November 3rd!
The article is titled '5 Markets That Are Buying 2D Bar Code Scanners'
Click below to read the full article!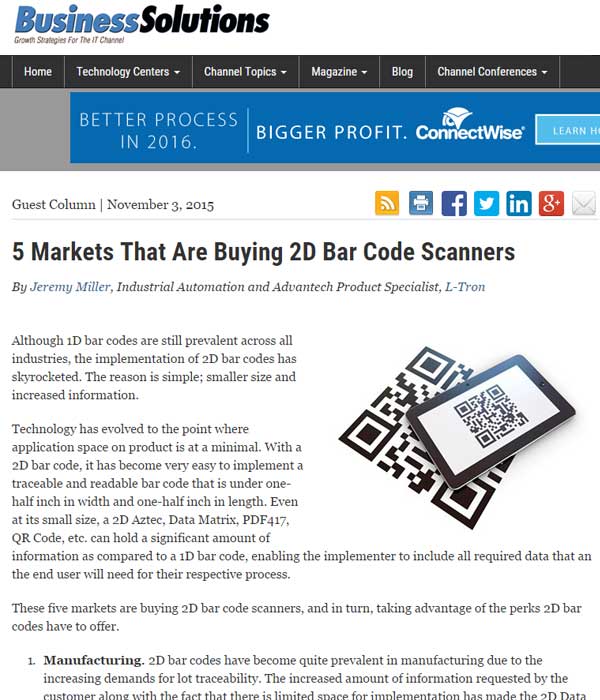 Keep your eyes out for another article coming soon.
Questions?
Call 800-830-9523 or Email info@L-Tron.com