What is Veterans Day?
Every year on November 11, Veterans Day is a day of national recognition in which we pay tribute to the patriotism of American service men and women, and their willingness to serve and sacrifice for our country.
Originally known as Armistice Day, November 11, 1918 was the date that the Treaty of Versailles went into effect following World War I. Later, in 1938, the date became an annual legal holiday to pay homage to the service of United States veterans. Discover more about the history of the day here.
Honoring Those Who've Served
There are numerous ways in which we can let veterans know they're appreciated. Here are a few ideas to consider:
Share your gratitude. Send a card, pick up the phone or share your thoughts on social media. The way you show your thanks isn't nearly as important as the message you're conveying. Let the Vets in your life know how much they're loved and valued!
Hire a vet. Veterans are collectively known for their leadership abilities, strong work ethic, and integrity. These hard-to-find skill sets could be invaluable to your company. Plus, hiring a veteran is a great way to thank them for their service.
Provide a perk. If you're a business owner, consider adding a discount or promotion that is available solely to veterans, such as a complimentary meal offer or service coupon. Some businesses even provide perks to service members and their families throughout the entire calendar year.
Make a donation. There are numerous worthy cuases that support veterans. Military.com provides a list of organizations that give back to veterans and actively serving members of the military. Donations are welcome and appreciated throughout the year.
L-Tron Supports Our Service Men & Women
As a company, we are proud to recognize the service of all veterans – including family, friends, and strangers. In the past, we have donated to Honor Flight of Rochester as a public expression of our thanks. Honor Flight transports veterans to Washington, DC to visit various memorials. The visits offer a time of reflection, honor and remembrance in our nation's capital.
We have included a photo tribute below of our team's beloved veterans. We'd love for you to share photos of the service men and women in your life @LTronCorp.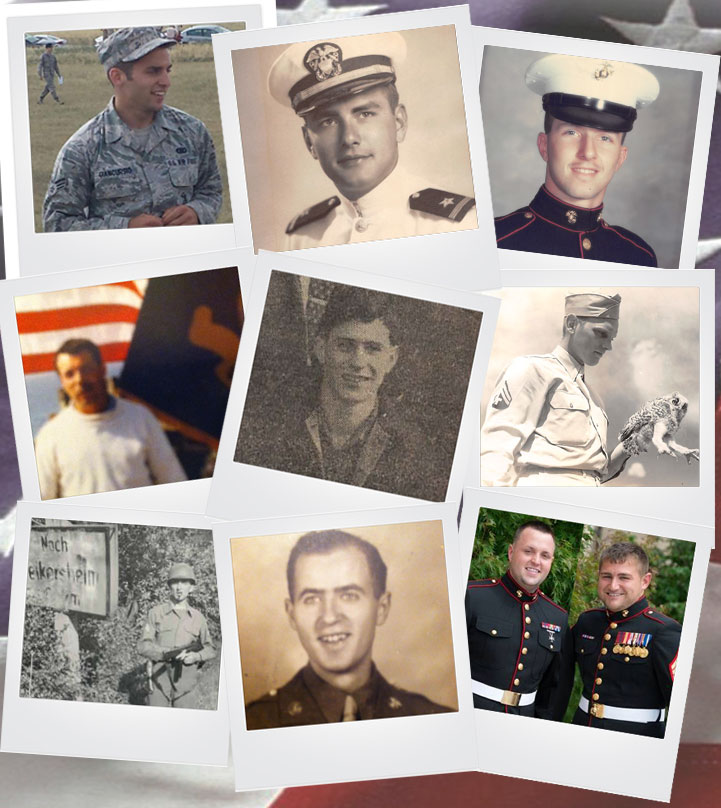 Thank you for your service & bravery, Veterans
Click to read about a teacher's special Veteran's Day lesson.
---


Questions? Interested in more information on L-Tron and our company culture?
Get in touch with the L-Tron team.
Call 800-830-9523 or Email info@L-Tron.com