Stephanie is a member of our OPS team, and has decided to take on her next adventure in life and move to France!
As the french would say:
Au revoir et bonne chance!  
(goodbye and good luck)
We had a 'send off' party in the office this past Friday. Take a look at some pictures below: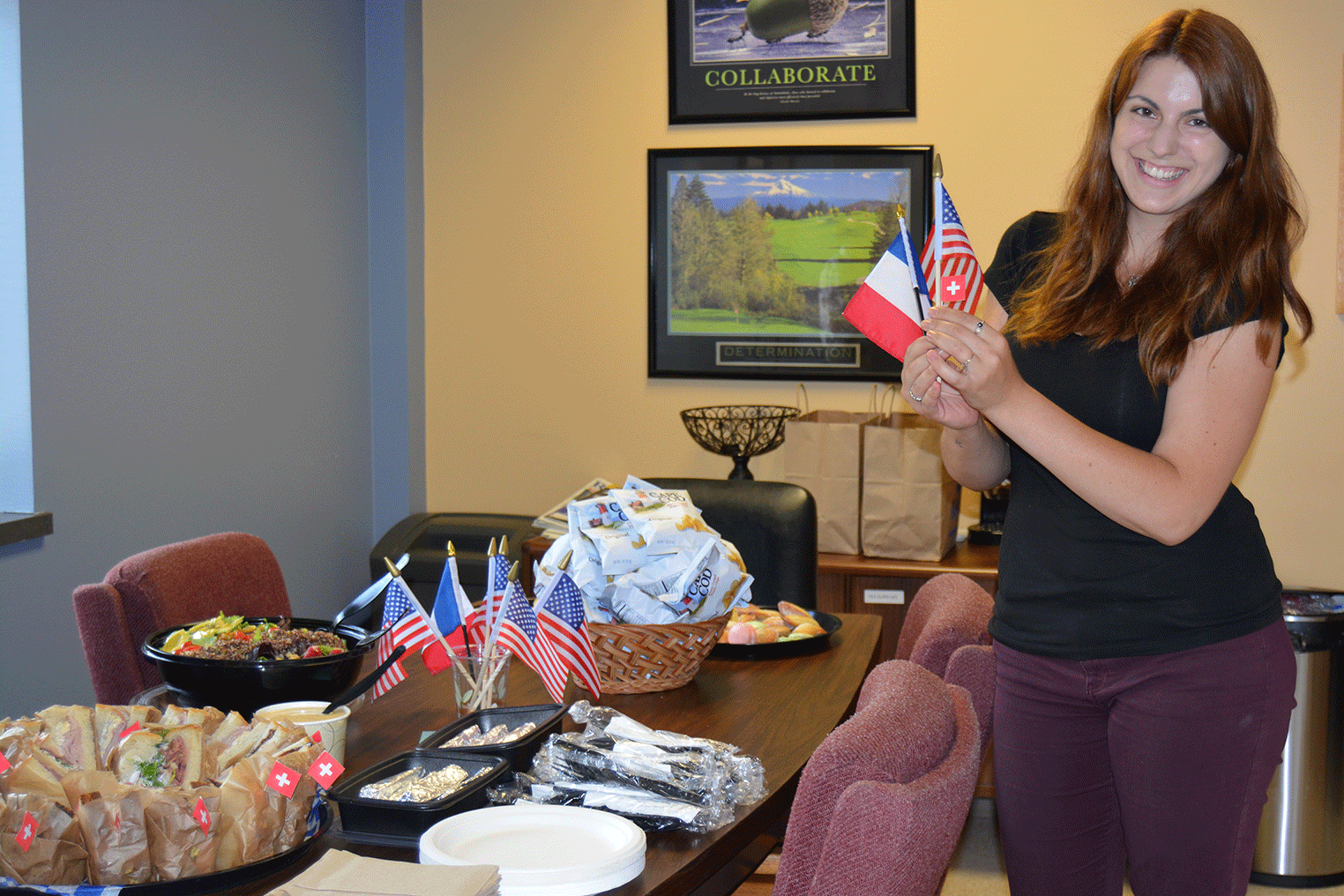 Stephanie, USA, France, and Switzerland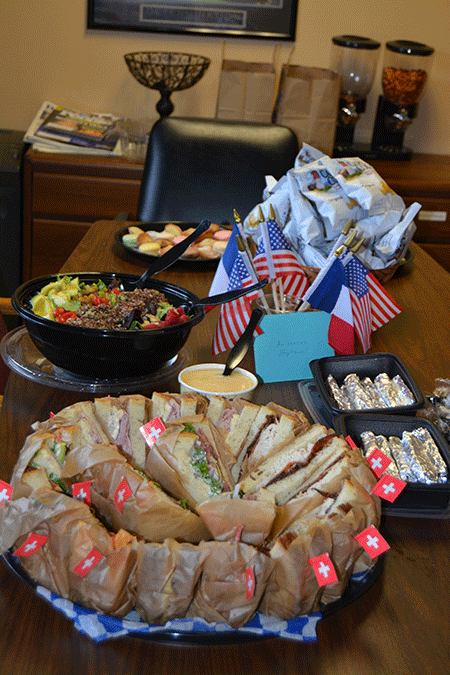 French themed lunch!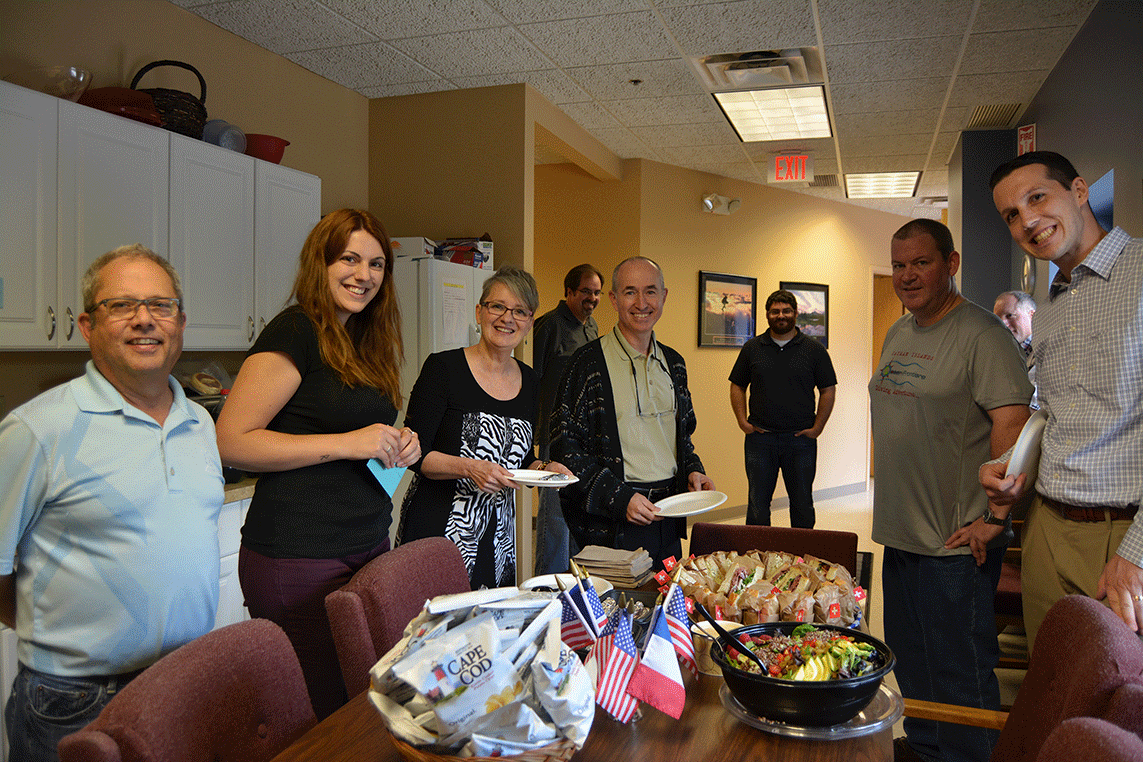 Bon Voyage Stephanie!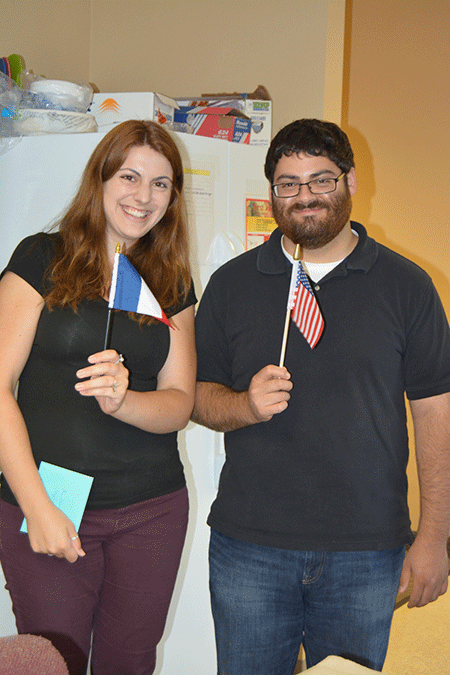 ..and today was also Brandon's Birthday….check back for more pictures from Brandon's celebration!