L-Tron Corporation is pleased to announce that its 4910LR Drivers License Scanner has been authorized by the state of Indiana's Judicial Technology and Automation Committee (JTAC) for use with its eCWS and ARIES Law Enforcement software programs. In conjunction with these software programs, the 4910LR DL scanner is a handheld scanner that collects essential data for officers on patrol, eliminating manual errors and lowering the occurrence of reduced and dismissed violations.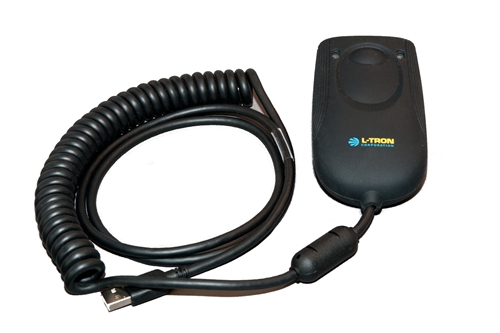 The 4910LR DL reader is powered by Honeywell Scanning and Mobility Adaptus® Imaging Technology 6.0 and is constructed in a portable, compact radio microphone form factor. Intended for patrol car applications, the laser-free scanner captures barcode data, images, and signatures from driver's licenses, vehicle registrations and mobile displays to facilitate e-ticketing, accident reporting, and other administrative task completion. Learn more.
[Watch a Video]: An Officer's Perspective

4910LR Driver's License Scanner - An Officer's Perspective
eCWS (Electronic Citation and Warning System) is an Indiana application designed for e-Citations, while ARIES (Automated Reporting Information Exchange System), by Appriss Software, is designed for accident/incident reports.

 

According to
Indiana's state website
, there are only two scanners on the market today that "are guaranteed to work with eCWS"; L-Tron's 4910LR DL reader and Honeywell's Xenon 1900. Both the 4910LR and the Xenon 1900 perform the same functions and use the same driver and communication modes. The main difference between the two scanners is size and form factor.
According to Jason Culliton from L-Tron, the 4910LR's compact size is in high demand with today's Law Enforcement agencies.
"The 4910 kit includes a coiled USB interface cable instead of a straight cable, which is preferred by agencies for vehicle use as a matter of both safety and convenience," says Culliton.  "The radio mic form factor is also preferred by most agencies over traditional pistol-grip handled barcode scanners."
A leader in mobile Law Enforcement for over 10 years, L-Tron provides cutting-edge technology to decrease administrative tasks and improve department productivity. In addition to the 4910LR, L-Tron provides patrol vehicle equipment including thermal printers, mounting equipment and console systems, rugged laptops, tablets and mobile computers, sealed keyboards and other accessories.
This week marks the first anniversary for the 4910LR DL scanner model and L-Tron representatives will be showcasing the drivers license reader at several upcoming Law Enforcement conferences, including the April ESLETS Conference in New York, the May IACP LEIM Conference in Georgia, and the July PCPA Conference in Pennsylvania.