Victor, NY, USA: Effective March 5, 2014.  L-Tron Corporation, an industry leader in industrial automation solutions, has a contract with a large healthcare component manufacturer in Western New York to tailor a completely customized hardware/software SCADA solution into their existing manufacturing facility.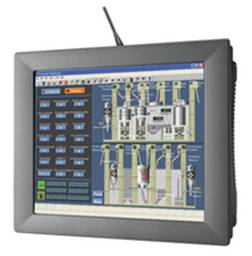 The contract includes more than 200 fixtures with implementation starting in 2014 and through 2015. The solution will incorporate fully configured Advantech touch panel computers, Advantech Ethernet switches, customized SCADA software by L-Tron, and Honeywell barcode scanners. L-Tron will provide complete on-site implementation, training and support. The fully integrated solution will enable the healthcare component manufacturing client to monitor the manufacturing process on their machinery from start to finish.
According to RAD DeRose, President and CEO of L-Tron, "This is a customized, fully integrated solution. Designed to meet our client's unique specifications and requirement, the customized solution will improve their efficiencies, as well as their bottom line."
SCADA, or Supervisory Control and Data Acquisition, is a large, centralized industrial control system which monitors one or more entire industrial sites. L-Tron specializes in the conceptualization, implementation and support of fully customized SCADA solutions, including an on-site evaluation and a complete understanding of the project requirements.
http://www.prlog.org/12290822-tron-to-implement-scada-solution-into-healthcare-component-manufacturer.html