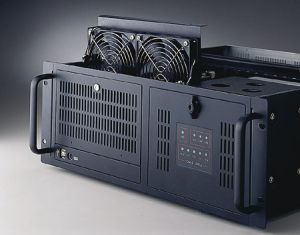 L-Tron Corporation announces the implementation of an industrial computing and barcode scanning solution for a Michigan-based automotive component manufacturer. The industrial computing component will account for accurate test and measurement performance during the manufacturing, assembly and test process, while the barcode scanning component will allow for product traceability and employee accountability.
The automotive company turned to L-Tron for a quality industrial PC to control each of their units that are utilized for testing PCBs (print circuit boards) throughout the manufacturing and assembly process. L-Tron's customized solution includes both Advantech rack mount and desktop PCs, along with Honeywell 2D handheld barcode scanners and Honeywell 2D fixed position barcode scanners, and will enable the automotive component manufacturer to automate their processes and experience improved throughput, accuracy and traceability.
While this current project involves 150+ test fixtures within two Michigan locations during 2014-2015, the project is ongoing and will continue as the automotive company replaces and adds lines within their facilities.
L-Tron Corporation, an industry leader in industrial automation solutions, has recognized the growing need for greater accuracy and higher measurement definition in the manufacturing arena. L-Tron specializes in the conceptualization, implementation and support of fully customized test, measurement, and control solutions, including an on-site consultation, evaluation and a complete understanding of the project requirements.