Happy Cino de Mayo!
For those that don't know, the '5th of May' is celebrates the Mexican army's victory at the Battle of Puebla that occurred during the Franco-Mexican War. Click to learn more here.
We celebrated this year's Cinco de Mayo with some traditional snacks including: taco salad, chips and salsa, queso, and homemade guacamole (may we add that it is the BEST homemade guac.)
We also celebrated with some non traditional snacks….cookies, muffins, candy…and there may or may not have been a bottle of Tequila floating around….
Here's a photo of our fiesta!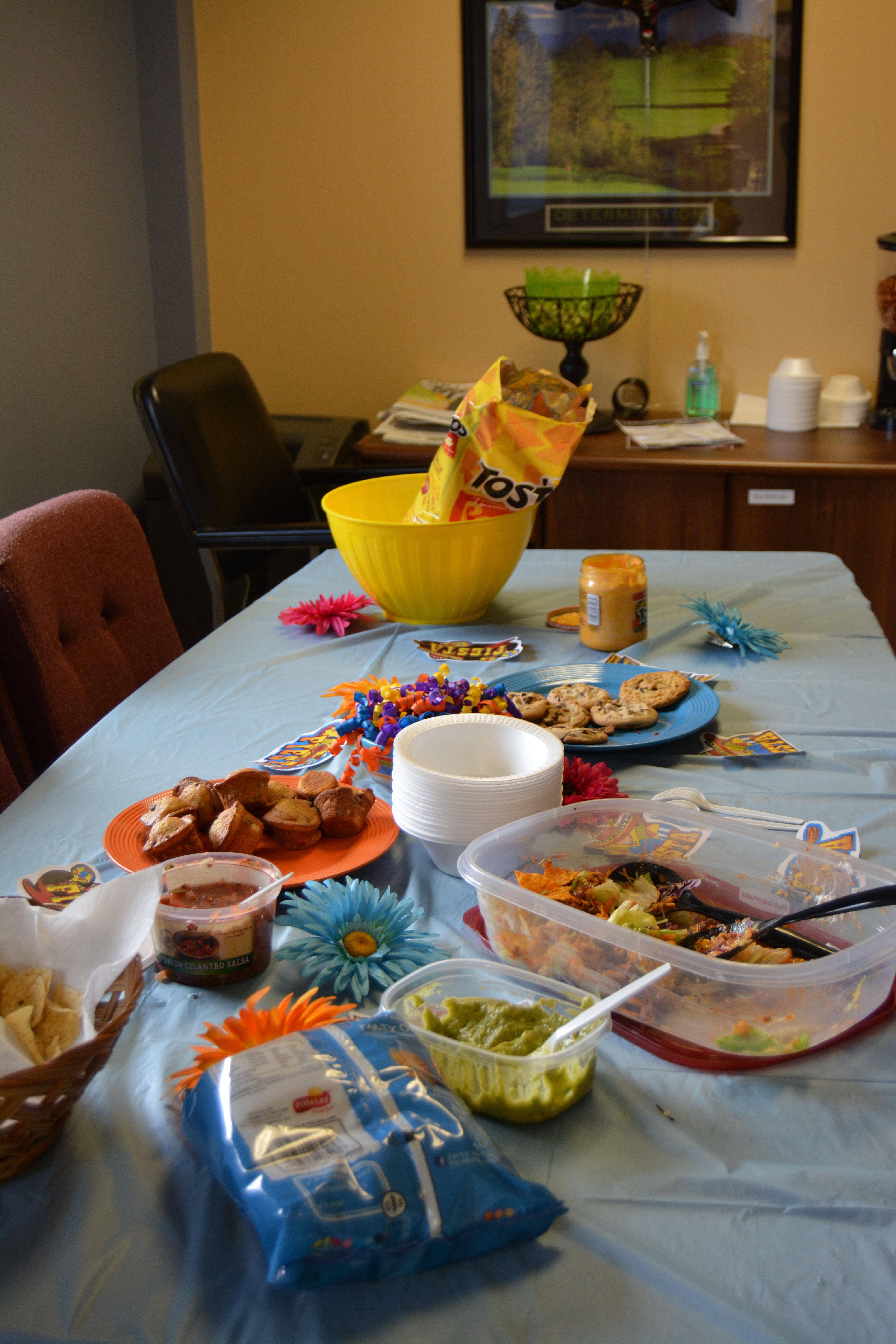 How did you celebrate? Share with us on Twitter @LTronCorp!