Fantasy Football at L-Tron had a few shake-ups this week! There was smack talking and a few friendly fights over who was going to make this year's playoffs.
Well folks, the results are in. Below you will find the 2014 Playoff Bracket, End of Week 12 Standings and the biggest smack talker at L-Tron: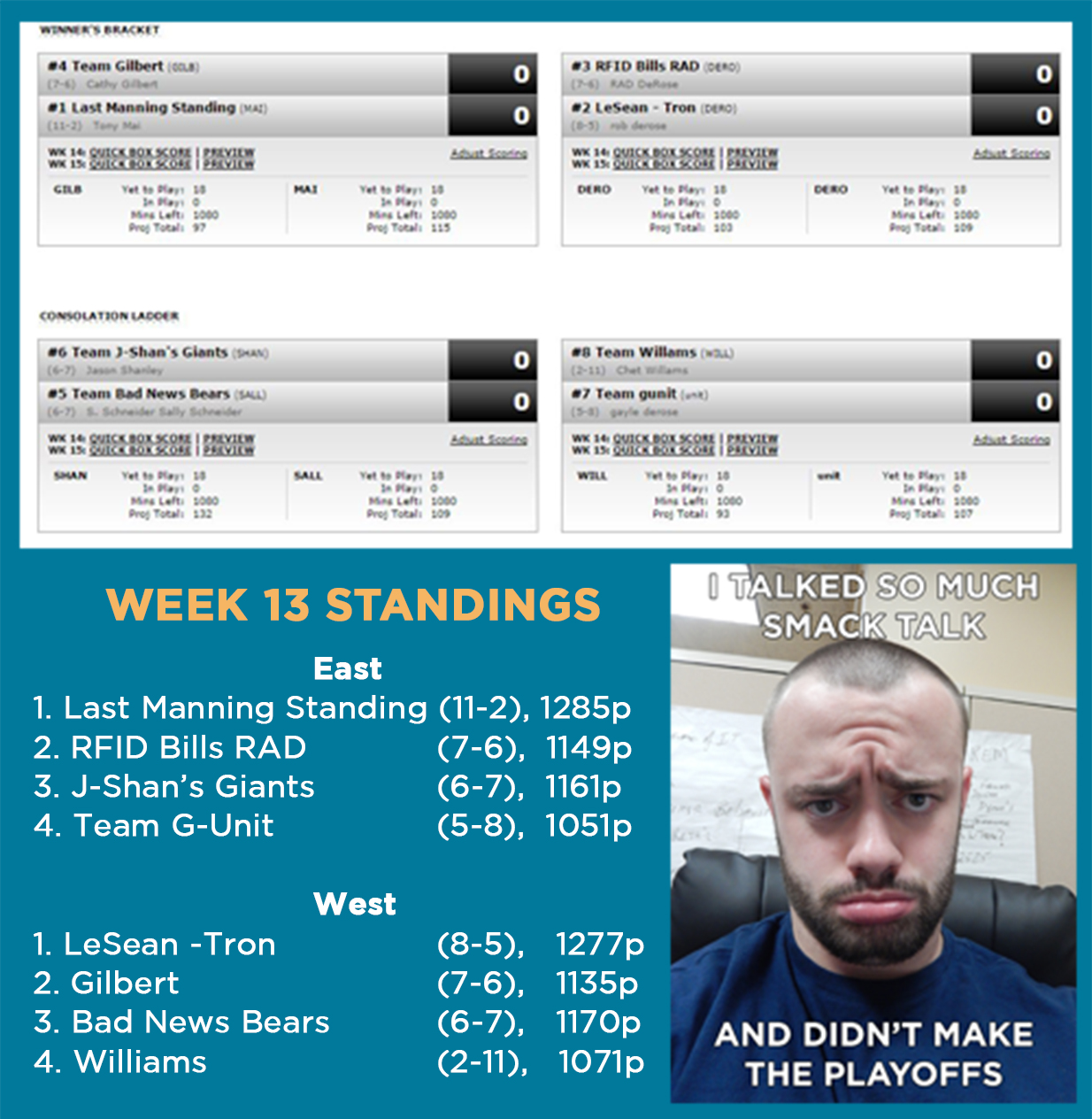 Stay tuned for results…..Winner buys Pizza for the company!  Let us know how you are doing in your league on Twitter!