Desktop RFID Printer for Retail Tagging, Healthcare and Government Tracking, and more!
Dec. 11, 2013 – VICTOR, N.Y. — L-Tron Corporation announces the availability of the new ZD500R™, the first desktop RFID printer from Zebra® Technologies. The compact printer is designed to print labels with embedded UHF RFID chips, utilizing space effectively and catering to industries in which technical support may not be immediately available.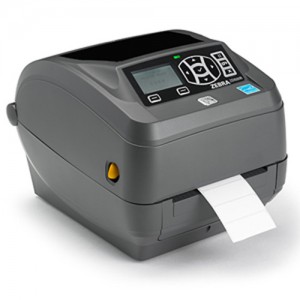 The ZD500R supports both direct thermal and thermal transfer printing and features a variety of user-friendly attributes including one-touch printing and encoding, straightforward loading, and automatic RFID calibration. The printer also reduces media waste and lowers media cost by encoding RFID inlays that are closely spaced together.
Integration and remote management is made easy with Zebra's innovative new Link-OS™ software platform, which features the Link-OS Cloud Connect and the Link0-OS Print Touch™ applications. With these Link-OS apps, the ZD500R can connect to the Cloud directly and securely, plus pair to NFC-enabled devices for immediate data access.
Intended for low- to mid-volume label printing, ideal applications include retail in-store tagging, healthcare specimen tracking, manufacturing asset tracking, government document and evidence tracking, and RFID wristbands and ticketing. The ZD500R accommodates small item-level tags, large pallet labels and everything in between.
L-Tron is a leading provider of cutting-edge data collection solutions, which includes barcode and RFID solutions. In addition to the ZD500R, L-Tron offers a wide selection of Zebra RFID printers and other RFID products.
Founded in 1975, L-Tron Corporation is a provider of data acquisition, data collection and industrial automation solutions for commercial, manufacturing, healthcare, OEM, Law Enforcement and government agencies around the world. L-Tron helps organizations increase operating efficiency and control costs by partnering with industry-leading manufacturers to design and develop productivity-enhancing products that reduce manual processes and increase data accuracy in these environments.