The L-Tron Corporation has partnered with OSCR, LLC to bring the OSCR360 Solution to Law
Enforcement Officers and District Attorneys.

The OSCR360 Solution is a more powerful way of capturing and presenting both crime scenes and crash sites.
OSCR360 is a solution that can capture geospatial relationships and is so easy anyone can use it. Save time – OSCR can capture a scene in under 10 minutes. Imagine a solution that acts as a container for all of your evidence. A solution that shows the facts to a jury and removes any juror doubt. OSCR360 captures the chain of events, allowing you to see facts, images and evidence via a virtual tour.
The OSCR360 Solution allows you to quickly set up and capture your scenes in 360 degrees. Users are able to instantly review photos anywhere on the OSCR tablet. Securely sync your photos to the OSCR360 desktop app, then build your case. Add in all supporting multi-media evidence files to develop an entire story. Deliver this virtual tour and present the facts.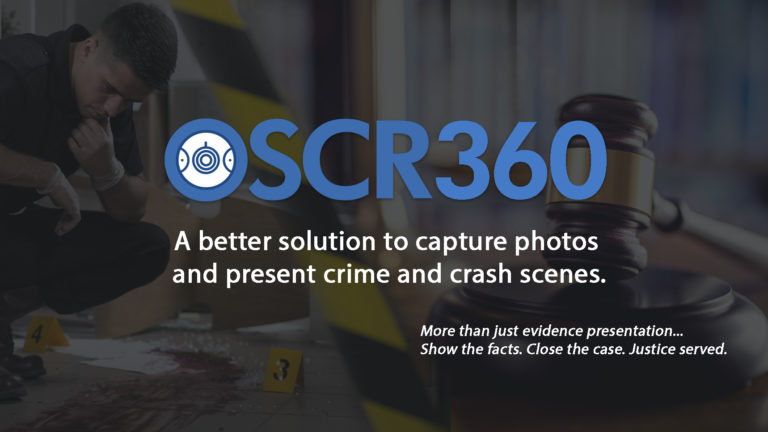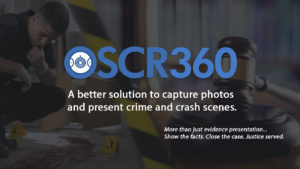 OSCR360 is the direct result of collaboration with Law Enforcement and District Attorneys to solve the biggest pain points surrounding ancillary evidence collection and presentation. This solution was recently used to document the scenes of a second-degree murder and gain a conviction in the prosecution of Jonathon Ortiz in Rochester, NY. OSCR360 is more than just evidence presentation…show the factual story. Get the conviction. Benefit your community – justice is served.
Learn more about the OSCR360 Solution here.
OSCR360 Introduction Teaser
Questions?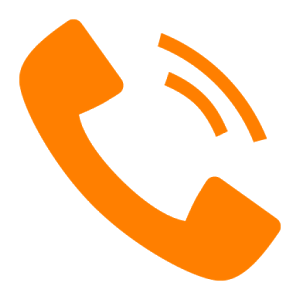 Call 800-830-9523 or

Email info@L-Tron.com