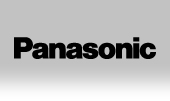 Headquartered in Newark, New Jersey, Panasonic is an electronics powerhouse bringing rugged tablets and computing devices to Law Enforcement, public safety, field service, hazardous location, and manufacturing environments.
Panasonic's line of Toughpad handheld tablets provide data collection and computing solutions in the field. Built with durability in mind, Panasonic's Toughpads are IP65 and IP68 Certified and can withstand multiple 10-foot drops to concrete.
Adding versatility and customization options to the product line, Panasonic's Toughpads come in both Windows and Android operating systems and includes features such as a magstripe reader, 1D/2D barcode scanner, and 14-hour swappable battery.
Just how tough is the Toughpad? Check out this demolition video to find out:

Panasonic Toughpad Rugged Handheld Tablet: The Ultimate Torture Test