NiceLabel is a leading provider of barcode labeling software for applications such as supply chain, manufacturing, food and beverage and retail.
In 2021, Nicelabel merged with Loftware to expand its extensive array of innovative labeling capabilities. The company is now the largest labeling software enterprise in the world.
NiceLabel software is versatile, allowing companies to choose from industry-standard label templates or create their own custom label. With simple label printing automation, NiceLabel's software integrates with leading software applications to deliver a seamless label printing experience.
With 2014 marking their 20th anniversary, NiceLabel is recognized as the world's leading developer of Windows-based drivers for thermal printers. Their software and drivers are used by multiple Fortune 500 companies around the world.
Additionally, they are a Microsoft Gold Certified Partner, an Oracle Gold Partner, and SAP Certified.
L-Tron's team has deep industry knowledge and is skilled at identifying the best labeling solutions and software from a wide range of manufacturers to accomplish difficult tasks. L-Tron offers resources ranging from test and sample labels to technical support and service. The L-Tron team is well-versed in current business regulations for a wide range of industries and highly knowledgeable about business operations and supply chain challenges. We are proud to partner with Loftware Nicelabel and offer our customers the best software labeling solutions available.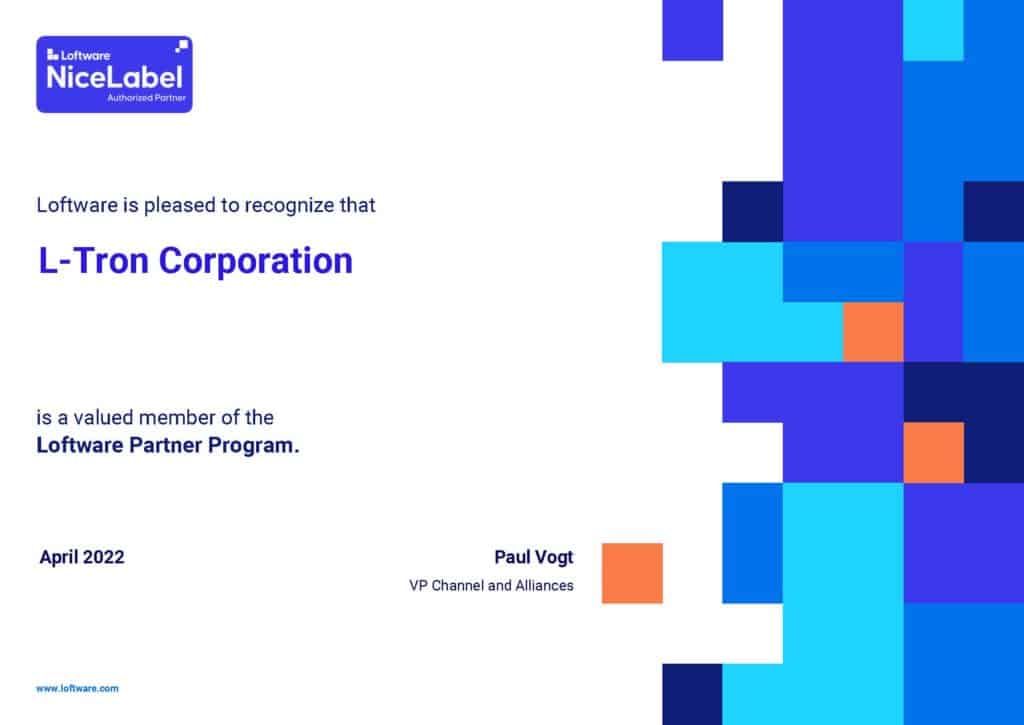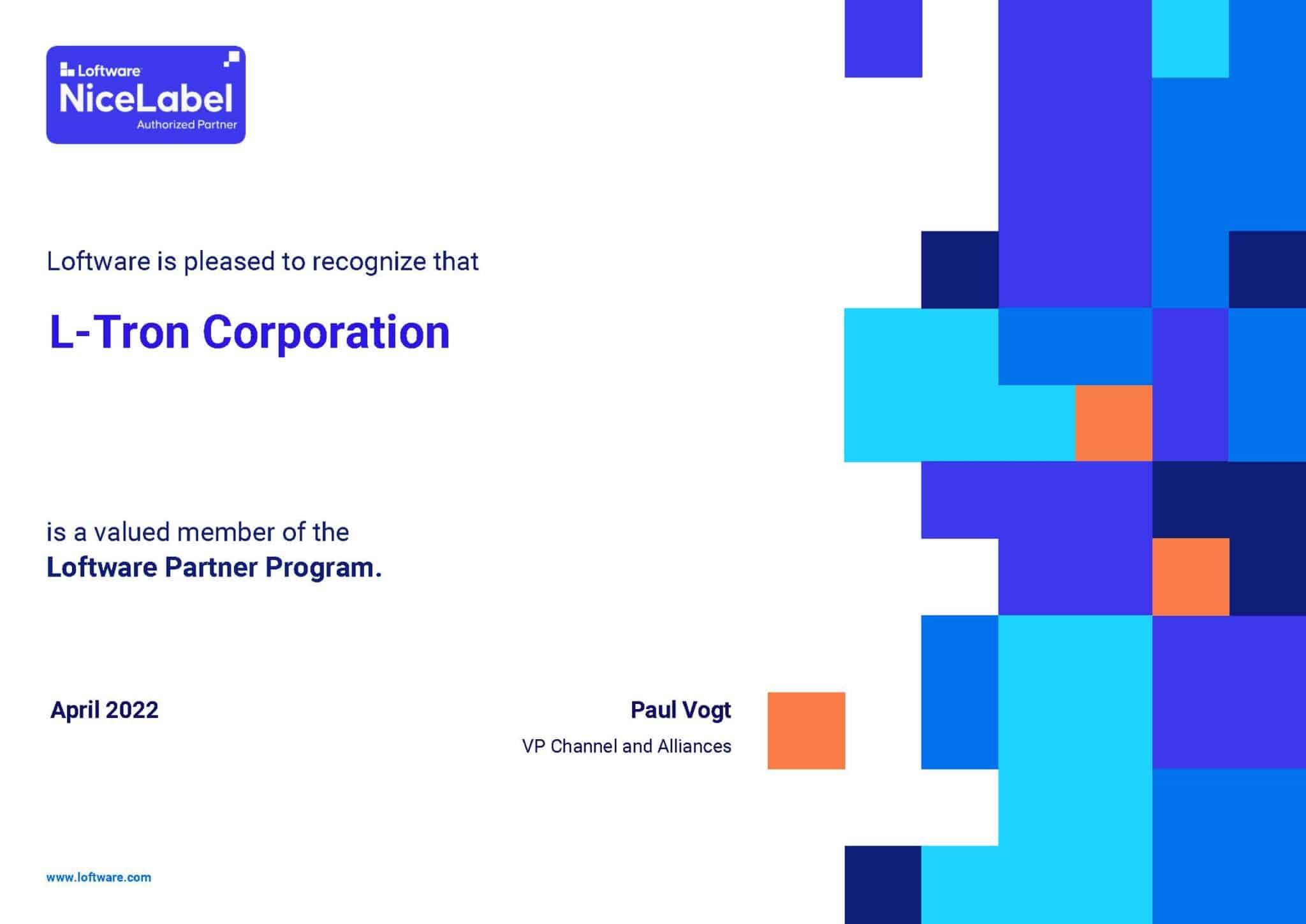 Shop products here.