[Article]: Working With Millennials
How to Engage and Retain Millennials in the Workforce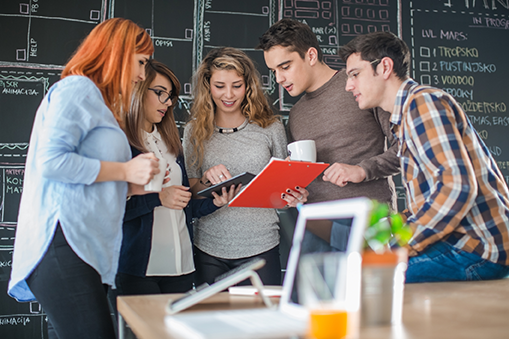 Millennials tend to get a bad rap of being lazy, entitled and disloyal. If even a whisper of this was true, Millennials wouldn't stand a chance in the job market. Why would anyone want to hire someone like this? Yet, the reality is that 75% of the workforce will be millennials in the next ten years so employers won't have a choice but to give Millennials a chance.
There will always be a generational gap with a younger population entering the workforce, but this time seems different with the immense rise of technology.
The seemingly negative attitudes portrayed by the younger generation may be perceived as such due to a lack of understanding about why they behave the way they do.
Millennials are not quietly entering the workforce with their behaviors–they're disrupting it.
Are you ready to hire, engage and retain them?
1. Lazy or Seeking Efficiency?
With the rise of the internet, Millennials have never known a world where there wasn't an immediate answer to a question they had. They've easily adapted to and anticipated using new technology as soon as an improved model or feature was introduced. When they're forced to complete a task using old technology, or no technology at all, their work process will slow down and they will get frustrated.
What can you do to engage their tech-savvy behavior?
Ask them if they know of any technology that can make completing certain tasks more efficient.
If they get things done sooner than you expected, give them a research project. It's always beneficial to be aware of your industry's trends and to seek new information that could set you apart from your competitors.
Give them a task, and don't tell them how you would do it. Let them problem solve for themselves. Their path to completion may be completely different from the one you're used to.
2. Entitled or Seeking Feedback?
Their parents and teachers encouraged them to dream big–that they could be anything they wanted to be. They grew up on teams where everyone got a trophy. They also grew up with AOL, chatrooms, and Myspace, when open and immediate two-way communication set the foundation for social media today.
They're used to having frequent conversations with friends, family, teachers, coaches, etc. about their performance.
Lack of recognition for a job well done may be perceived as disregard for their contribution or that they don't add value to the organization.
What can you do to engage their need for feedback?
A simple "thank you" or "nice job" will be enough to let them know they are performing well. Don't solely acknowledge poor performance.
Create a mentorship with a more experienced colleague from whom they can ask questions and learn as much as possible from.
Establish a schedule to review their performance monthly, quarterly, or whatever works best for your company. Talk to them about what they're doing well, and what particular qualities or skills enable them to perform well. To address poor performance, create goals and specific action steps to take to improve the qualities or skills they're lacking.
3. Disloyal or Seeking Flexibility?
Workplace flexibility has become a desired trait for many employees–particularly Millennials.
They're seeking flexible work schedules more often to attain a healthy work-life balance and to be more productive. Night owls can work late when their minds are sharpest, and vice versa with early risers. Again, with the rise of technology, Millennials are accustomed to working from virtually anywhere at any time and may struggle when an employer does not enable them to do so.
What can you do to make your workplace more flexible?
If possible, allow telecommuting. Let your employees work from home or another remote location that's convenient for them. Even if it's only for a couple of hours, a change of scenery can make all the difference for a productivity boost.
Let employees work alternative schedules outside of the 9 to 5 window. Whether it be all the time, or only certain days, allow a full week's of work to be completed on a schedule that can adapt to each individual's lifestyle.
Consider hiring freelancers. Many Millennials seek side jobs to decrease student loan debt, and assigning a project to someone who is self-employed will allow them to complete it without being restricted to a precise schedule.
Instead of simply accepting the perception that all Millennials are lazy, entitled, or disloyal, work with them to adapt to this new generation's habits.
Reverse "laziness" by implementing more challenging, non-mundane tasks, and by seeking solutions for technology applications to increase efficiency.
Reverse "entitlement" by having frequent dialogue about performance; this will make employees feel valued and be better workers when they know what they need to improve on.
Reverse "disloyalty" by creating the flexible work environment that Millennials seek.
Millennials are here to stay, and the companies that will engage them in at least one, if not all, of these ways will also experience the benefit retaining more productive and happy employees.
Learn more in our 3-Part  Blog Series:  'What Millennials Look for in an Employer'
How are you engaging and retaining millennials? Share with us on Twitter @LTronCorp.
About the Author: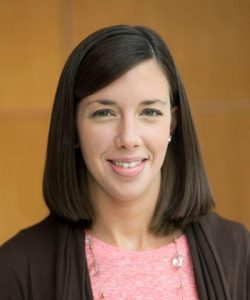 Amanda DeRoo is one of our 'Edu-Techies' and specializes in digital content creation.  Her passions include SEO and her pets (any animals for that matter).  She can be reached at:
Our Clients are our #1 Priority
Our Recipe for Success
At times, technology can be complex, but our passion is quite simple. We're all about you!
Read our recipe for success with our focus on customers first: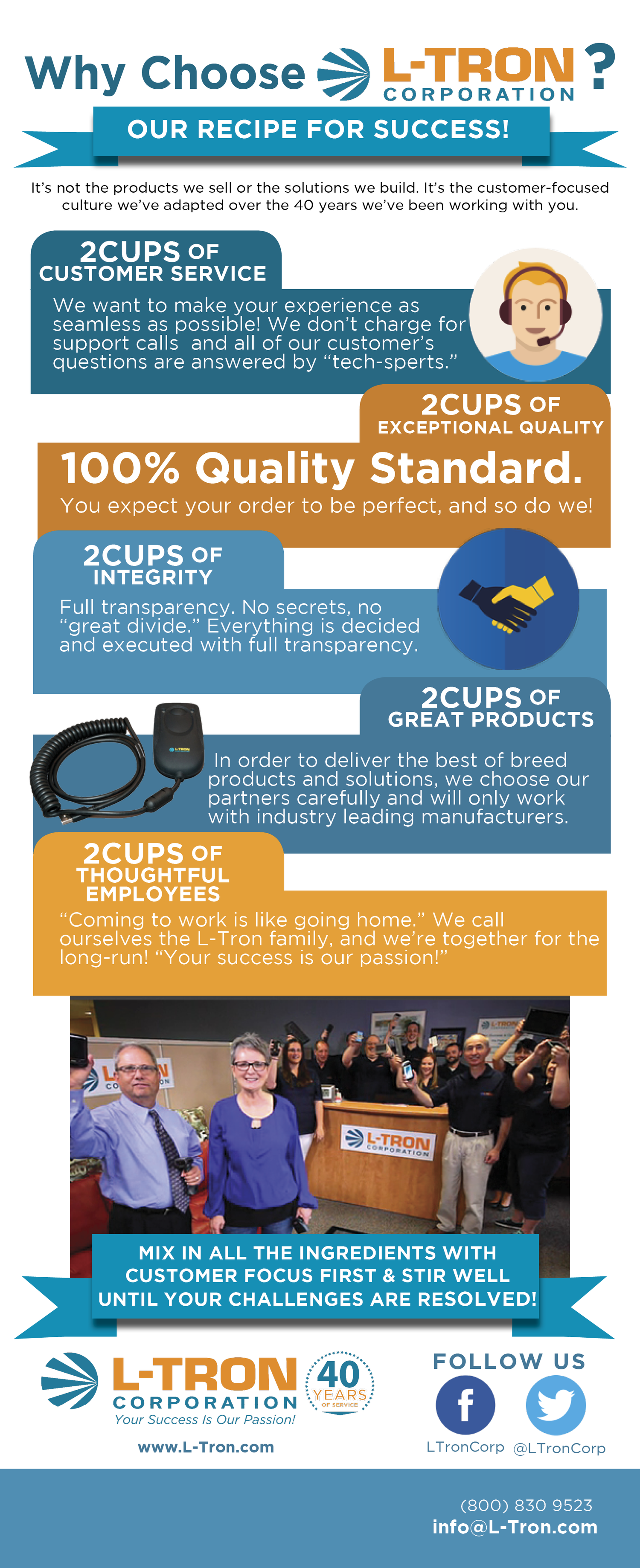 [Article]: Women in Technology Leadership Roles
L-Tron's Beginnings – Women in Leadership Roles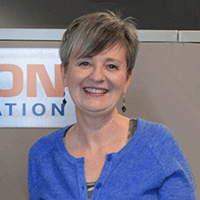 It's not too often we hear about or see women in technology leadership roles. In a world where women now make up the majority of the workforce, this 'women in technology' (or lack-there-of) stigma needs to change.
Discover how Gayle DeRose, L-Tron's COO, Marketing Director, and Co-Owner, grew into a leadership role in our company and how she chose the path of technology.
Here's our interview with her:



What are your ties to L-Tron's beginnings and what are your earliest memories about the Company?
L-Tron was originally my dad's company, so L-Tron has always been a part of my life in some way, shape or form. I remember my dad talking about barcodes in the early 70's, saying how barcodes were the future. He drew a picture of a barcode on a piece of paper when I was 9 years old and told me that the lines were pieces of information and that all products would have a barcode in the future. This was the very beginning of L-Tron's formation – and something I never forgot.
My dad started very small, with his first office in the basement. I recall my mom taking phone calls when he was out on the road and shushing my brother and I as we ran around playing in the background. Technology was always part of our lives. My father would be the first to have everything new, and as a result there was a lot of technology equipment in our house. This was normal to me and as I think back pretty amazing!
My first job with L-Tron my dad hired me to file faxes for him at a rate of 25 cents per hour. I decided I was underpaid and quit. I could make more money babysitting! When I "officially" began working here 25 years ago, I started from the ground up. I began my career here as an order processor- customer service rep and worked my way up to where I am now. There is nothing I won't do.
How does it feel to be part of the "C-Suite"? Describe your typical day, as well as your leadership strategy.
I love being part of the strategy. My position as a leader provides me with the opportunity to have input on the strategy for the growth and success of our Company. There is no such thing as a "typical" day. My favorite part of the job is that it's ever-changing, fast-paced, and agile, but my goal remains the same – to deliver quality service and delivery results for our clients at every opportunity, no matter what challenges come along. Challenges are opportunities to shine! I love overseeing the day-to-day operations and working with our teams to deliver quality to our clients. I set clear expectations and model to them every day.
I am a collaborator. Everyone on our teams gets a voice, not just to be "heard" but to be "listened to" and then we implement our team's great ideas always keeping in mind the end goal of improved service and delivery. We actually have our own term here for "everyone gets a voice," known as "intellectual sparring" – we spar every single day, it's fun and creative ideas are generated and also implemented!
As the head of operations, we have a 100% quality standard goal that requires a total team effort across every department. We have good procedures in place that enable a quality result, but the key is having team members that honor the process. They have to buy into it and become passionate about delivering quality themselves. We are fortunate to have such a team, making my job easy. The fact that I can positively influence the team through training, teaching, and coaching is one of the very best parts of my role.
What is it like working alongside your husband, L-Tron's CEO? What challenges have you faced? The Company has grown by 2000% since you both became involved, so it's clear something is working.
 It's fun working together because we share the same goals. We trust each other 100% so there are no politics, no games. I get to be extremely direct, open and honest because RAD knows and trusts that my only objective is what's best for our company. No, we don't agree on everything, but we get it out on the table. The beauty is that there are no hidden agendas – what you see is what you get! Each of us brings different strengths and leadership styles – which provides good balance and great results. The challenge is not bringing the business home with us every night.
How do you keep yourself current on industry trends? How have you helped the Company grow?
 I'm always learning any way I can. I am forever a "techie" at heart. I like to stay in front of the trends by maintaining interest and curiosity, and then implementing what I've learned at the right time. My goal is always to improve!
 When I inherited the role of being head of the Marketing department, I must say it was intimidating at first – but what an opportunity! Marketing is a major strategy for the growth of the Company and my competitive spirit is always determined to succeed. How have I gotten there? I learned, I failed, and I learned some more. We've hired the best, learned from the best, and I can say with confidence that our team is a team of experts. The LTC "M-Team" is a critical piece of the growth strategy for our Company. Operations is my love but the truth is marketing is my passion. 
What are your interests outside of work? How do you balance work and home life?
 Outside of work, my life is centered on my family. I also love to read, garden and watch tacky reality TV shows with a glass of really good wine.
 It can be challenging to find a balance because I am passionate about everything I do. When my children were growing up there was never any question. Raising my children was the most important and most rewarding experience of my life. When they were young, my responsibilities at the Company were not as demanding and I was able to make it all work. As my children grew up, my work roles and responsibilities also grew. The timing was perfect.

As the mother of three grown children, one with a Master's degree, one with a PhD, and one with a Law degree, it is clear that you value education. What advice do you have for today's mothers in raising successful children?
 My advice is that there is no more important job than raising children. As a mom, I was visible and involved in anything that interested my kids. In our family, education was the number one priority. We wanted our children to gain as much education as they needed/wanted to. Our goal was to set the expectation that getting an education was our children's number one "job" and then provide them with the guidance, support, and life experiences to help them reach their full potential. The rest was up to them.
 In my life, the achievement that I am most proud of is raising three kids that are each contributing positively to the world. All three are "square pegs," which I love – they are game changers! Now, they are having children themselves and I see the great parents my children are. I know that I have grandchildren who will be game changers, too!
What has been your most vulnerable moment as you've climbed the ladder to success?
Moving into the role of COO and Marketing Director as the wife of a CEO, I had to demonstrate that what I had to bring to the table was valuable. It made me work a lot harder to prove that I was here to deliver results and contribute to the growth of our company. It took 4 or 5 years to prove myself to the company as a whole. I am also extremely transparent, maybe too transparent at times, but I can't be any other way and I think that in itself makes me vulnerable.
How do you feel about females pursuing STEM education and leadership roles? How can the technology industry work to close the gender gap?
My aunt was the valedictorian of her class, a scientist, and a true inspiration. She was a trail blazer, using her computer and technology as a lifelong learner her entire 99 years of life. I think it's extremely important that more women are involved in the math, science, and engineering fields. We think a little bit differently and it's always good to bring a different perspective and new ideas to the table. It's important to find your passion and then own it!
 As for closing the gender gap, the industry itself won't do it – but we can rise to the challenge and do it ourselves. My mother was my number one role model and helped shape me into the woman I am today. I taught my daughter very early on to be curious and to question – find her voice; use her words, to have the confidence to express herself, encouraging her to always be forthright and open. I wanted her (and my boys) to find her passion, live her passion and to trust her instincts, using her problem solving skills to make decisions that are best for her. Now that she is grown, I look up to my daughter and learn from her all the time!
 I think it's important to consciously instill confidence in our daughters, granddaughters, nieces, and other females in our sphere of influence, letting them know that they can do or become anything they choose. Our girls should be taught to use their voices, be curious, ask questions, stand strong, be heard, and don't back down. I've gained more confidence as I've "grown up," and now I understand that it's a good thing to be assertive and to stand strong.
How did you become interested in technology? What technology roles do you see women holding in the future? Share your thoughts with us on Twitter, @LTronCorp.
Do you have any questions for Gayle?
Call 800-830-9523
Email Gayle.DeRose@L-Tron.com
[Infographic]: Why Lean Manufacturing?
What is LEAN Manufacturing and How Can it Help You?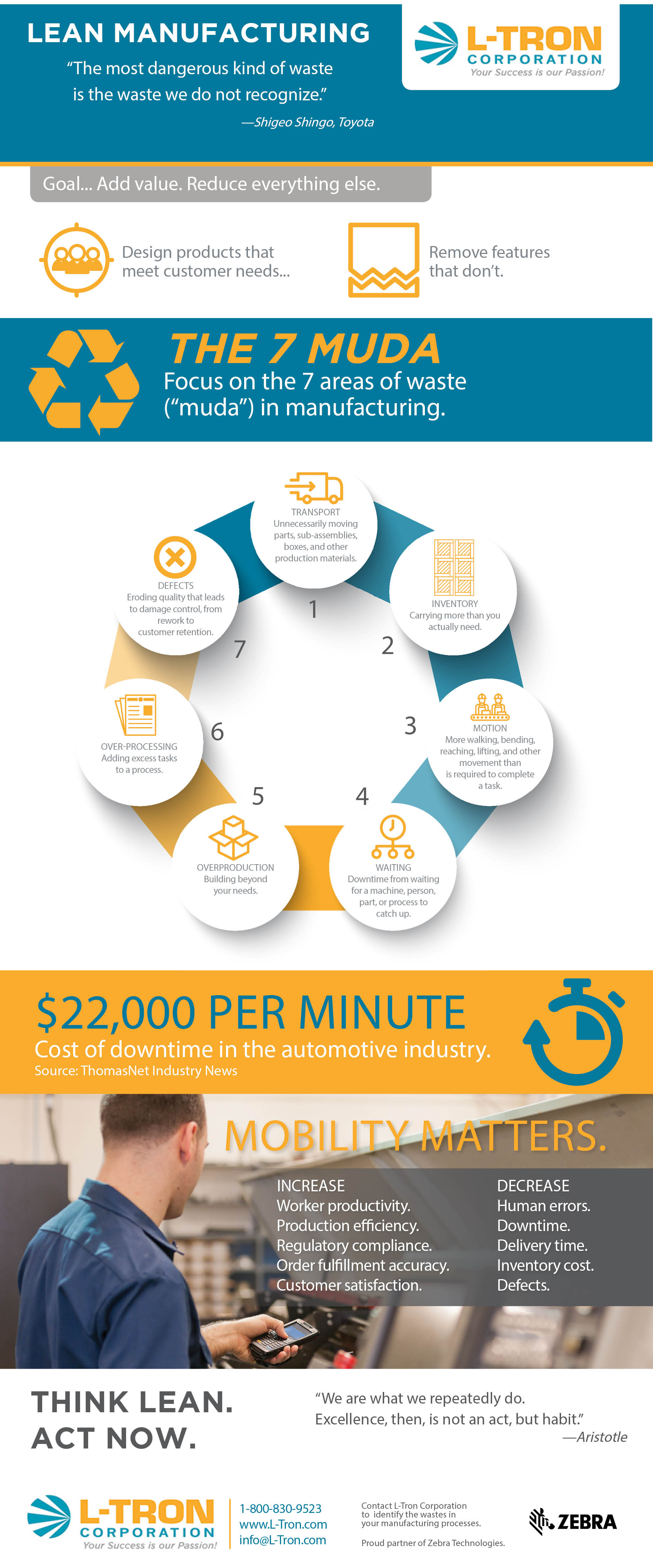 Questions?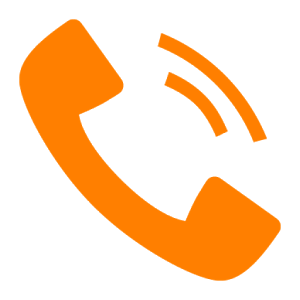 Call 800-830-9523 or

Email info@L-Tron.com
[Infographic]: Putting the Children First
The Benefits of the ChildFirst Mobile Software Solution

To learn more about the ChildFirst Mobile Software Solution click below: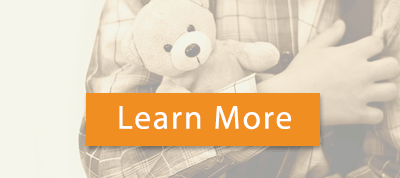 Traceability: What Do I Need & Why Do I Need It?
Traceability 1-Pager

A system used to track an item through each and every step of the production process, usually with data encoded in a barcode, but sometimes in an RFID tag.
Here's an example:

Keep reading if you're in…
Healthcare
Food/Beverage Production
Field Service
Manufacturing
Law Enforcement
Warehousing
Retail
Distribution
Medical Device
*Countless other industries are also using traceability solutions for general purposes, including security protocols (tracking employees and visitors) and counterfeit-prevention

Facilitate the recall process by pinpointing issues at the source.
Identify soon-to-be rejected items earlier in the production line.
Gain 100% supply chain visibility.
Mitigate errors associated with batch processing.
Reduce inventory costs.
Keep in compliance with government/industry regulations.

Traceability requires the following materials: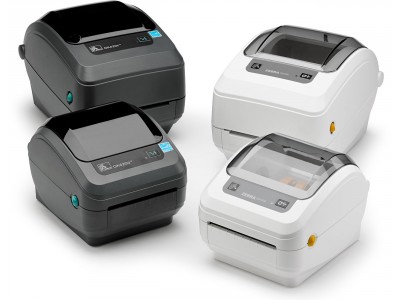 Thermal Barcode Label Printer (Like the Zebra G-Series Desktop Printers)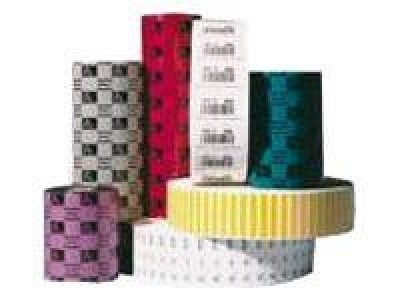 Ribbon & Label Media (Like Zebra's Thermal Transfer labels)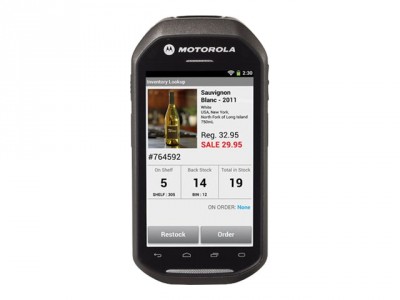 Barcode Scanner or Mobile Computers with barcode scanners (like the Zebra MC40)
And Traceability Software & Database
TIP: Prevent smudged, scratched, curled, & missing labels by investing in quality labels and equipment! We know there's a lot of options, talk to an expert to make sure you are getting exactly what you need.
Your investment will be for nil if you can't track your materials effectively and accurately!

Learn More in Our Traceability Blog Series:

Part 1: Traceability Solutions 101: What Industries Can Benefit?
Part 2: Are You Meeting Traceability Compliance Requirements?
Part 3: How to Choose the Right Barcode Label for your Printed Circuit Board (PCB)
Part 4: Use Traceability to Protect Your Business from Counterfiet Computer Parts
Part 5: Traceability Only Works When the Labels Work
Part 6: 5-Point Traceability Checklist: Is Your Supply Chain Protected?
Questions? We'll Get In Touch With You!
Law Enforcement Technology
How Do You Measure Technology ROI and Future Success?
Law Enforcement technology solutions as it relates ROI (return on investment) can be a pretty heavy subject – especially when leadership comes looking for answers.
Much like palm-readers or psychic fortune-tellers, vendors can peer into their crystal ball and tell a buyer exactly what they want to hear but is it really what you need?
So, what do you do when the question comes: "When will we see the ROI?"

As we explained in our whitepaper, Defining Technology Success, law enforcement technology ROI is not just about dollars and cents!
Make sure leadership understands the difference between "hard" and "soft" ROI and takes a deeper look at the complex relationship between a system, its users, and other stakeholders; this will enable your organization to better-define what ROI for a given system looks like, well beyond the superficial cost-benefit analysis traditionally used to measure success.
Once stakeholders, leadership, and  technology partners are on the same page, the ROI question will no be so daunting.


If you've asked yourself our 10 Questions for Determining ROI and you're approaching a technology solution purchase, your technology partner(s) need to be able to help you determine the benefits of a given solution/product.
Some things to look for:

Bench-mark data (ie. what are other users experiencing with this solution?)
Usability statistics (Such as 'The Hidden Benefits of eCitation')
Past project ROI & case studies (from similar client(s))
User surveys & feedback
Testimonials (from both the vendor and third-party sources, if available – See '4910LR: An Officer's Perspective')
Industry white papers
Roll-out plans & timelines
Cost
 
One thing that is often misunderstood is how long it may take for a technology solution to exhibit "true ROI" (as defined by your organization, regulatory agencies, etc.) in both a monetary/statistical sense and in other, less-quantifiable ways. Ask yourself:
Will the benefits be immediate?
Will it take weeks, months, or years?
What time-frame is acceptable?
If you've already adopted a solution, system, or product, it should be relatively easy to see the benefits. (Hint: don't forget both "hard" and "soft" ROI measures!)
Forecasting ROI and making a proactive effort to assess a technology partner/solution should be in the cards for all law enforcement agencies.
Remember: if your partners are a strong fit for your organization, they need to collaborate with you to assess the ROI benefits they will deliver to you. Read 'A Little Help From our Friends' for more information. If you're curious about your current technology solution's ROI or how technology solutions can provide ROI to you, get in touch with one of our tech experts!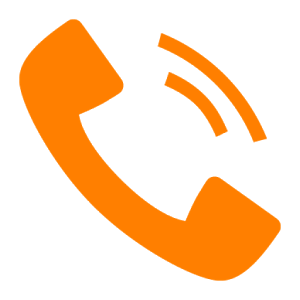 Call (800) 830-9523

 Email info@L-Tron.com
L-Tron is a leading Solutions Provider, paired with great partners like Honeywell, focused on automating and improving data collection practices for our clients. We have been working with the Law Enforcement Community for more than 10 years. We implement rugged computing and peripheral solutions designed specifically for Law Enforcement Officer use to improve accuracy and efficiency for mobile enforcement tasks such as electronic citation, motorist warning, motor vehicle accident and other incident reporting.
Inter-Rail Transport's Field Service Solution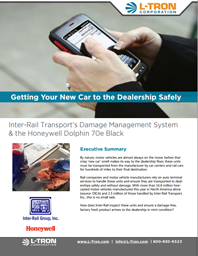 Getting Your New Car to the Dealership Safely
Inter-Rail Transport Group Inc. uses the Honeywell Dolphin 70e Black to ensure that an estimated 2.5 million damage-free, factory fresh cars arrive to dealerships safely and in mint condition.
Their main challenge was a lack of a reporting process for the vehicles as they are transported all over the country.
Read this case study to discover how Inter-Rail inspectors decided on the Dolphin 70e Black solution and how it has benefited and simplified their inspection process and how the Dolphin 70e Black can be a great field service solution.
Vendor vs Partner: Whats the Difference?
A Little Help From Our Friends
As John Lennon and Paul McCartney remind us, friends support us when we need it most. Our friends are the ones we count on for advice and the ones we trust in tough situations; we know what they're capable of, and depend on their commitment to watch our back. They help us succeed.
When on a call, we all know who we'd like by our side: a friend and a partner (maybe even a few of them)!
Why, then – when faced with difficult problems in your department or division – do you call a vendor?
What's the difference: Vendor vs Partner.
Traditional vendors are the type that will sell and sell, but seldom deliver what you need. What's worse, these vendors will often push technology or strategies that don't fit your unique situation, resources, etc.  They apply "cookie cutter" approaches and instill little trust in their products or solutions.
Not all vendors fall into this category, thankfully. The vendors and third-party providers who belong in the "partner" category fit nicely into the description of a "friend" as provided above. You can count on them. They help you succeed. And they probably do the following:

Walk the talk: collaboration comes first.
You should immediately be suspicious of a vendor who promises the moon and the stars – you should be even more suspicious if they tell you that they'll "handle everything." As you know, it takes a diverse group of individuals and groups to successfully navigate the public safety environment – you rely heavily on personnel in all levels of your organization to build successful programs, create cutting edge technology solutions, foster relationships with other agencies, etc. Any vendor that doesn't understand that collaborative approach probably isn't partner material.



Ask questions first.
While selling may be a necessary part of the process, no one appreciates being sold to – especially when a vendor barely understands your agency (or worse, the industry as a whole). True partnerships cannot be built when you dread accepting a phone call from your "partner" because you know you're about to be pushed into a sales conversation; valuable partners seek first to understand, then to develop solutions.



Tell you what you need to hear, not necessarily what you want to hear.
From technology to department culture, sometimes our friends need to tell us how it is (see also: that tattoo you got, that girl/guy you once dated, and other "you probably shouldn't have done that" moments). Your third-party partner should be comfortable having real conversations with your department leadership about both successes and pitfalls; honesty and accountability should be central to their operations.



Focus on people, not just numbers.
You understand and appreciate your organization at its very core – most of all, its people. This level of understanding should also be found with your partners in the vendor community and should be evident in planning meetings, solutions and strategies developed, and the consultations they provide. Pay attention to how they treat their people – this will give you a glimpse into their integrity, their priorities and the importance they place on personnel.
The difference is pretty simple: when a vendor steps back (or falls down), your partner steps up. 
You don't have to be a part of Sgt. Pepper's Lonely Hearts Club Band to get by with a little help from your friends, nor do you need to be a Beatle to build strong partnerships.
So next time you need someone in your corner or you're looking for a solution, don't talk to a vendor – seek out a partner that possesses the qualities of a friend.
"The lowest bid may be enticing, but be sure to know what
you're getting – and what you're not!"
– RAD DeRose, President and CEO
© 2016 L-Tron Corporation
About L-Tron Corporation
We listen and respond to technology challenges in the Law Enforcement community. Striving to share our deep knowledge-base and resources for over 35 years, our goal is to provide the expert support and solutions you need to drive success.
Partnering with leading manufacturers like Honeywell, we provide barcode driver's license readers, mobile printers, mounting equipment, and more to deliver data collection solutions – including eCitation, firearms tracking, radio frequency identification (RFID) technology, and printing solutions.
eCitation Buyer's Guide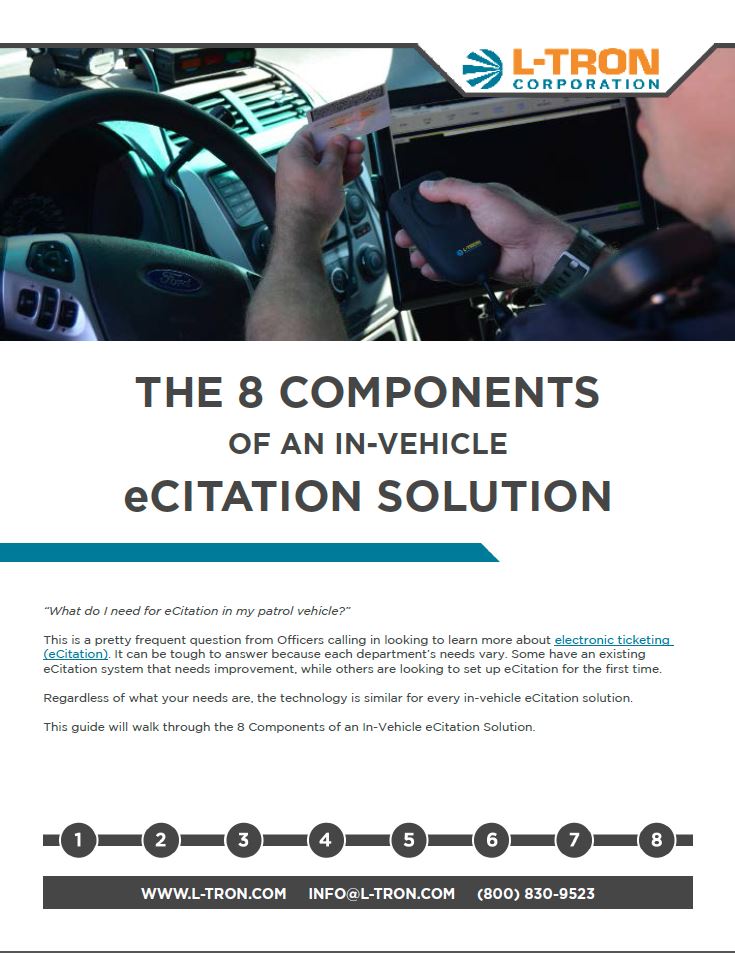 8 Components of an In-Vehicle eCitation Solution
"What do I need for eCitation in my patrol vehicle?"
This is a pretty frequent question from Officers calling in looking to learn more about electronic ticketing (eCitation). It can be tough to answer because each department's needs vary.
This guide will walk through the 8 Components of an In-Vehicle eCitation Solution.