More than Just a Camera, OSCR360 Published in Evidence Technology Magazine
L-Tron is proud to share that a piece titled "Spherical Image Capture for Crime & Crash Scenes" was published in Evidence Technology Magazine (ETM). The article was authored by team member Hank Kula.
You can read the most current of issue ETM here.
"If I could only go back…"
"In our quest for answers, we rush. Time quietly becomes our biggest adversary as we push to find an assailant quickly, open a highway sooner, and restore order. Our good intentions can result in details missed, evidence overlooked, scenes trampled and cases compromised."

– Sergeant Hank Kula, Ret.

New York Certified Crime Scene Technician, Crash Reconstructionist & Instructor
Created from the voice of our customer, L-Tron Corporation's spherical imaging camera solution allows us to go back to the scene, right in the middle of it – at any time. Virtually bring anyone into your scene, eliminate scene trampling and evidence contamination. Never miss a detail. Show a judge exactly why you need that warrant, refresh a victim's memory, put a witness or Officer back at the scene.
The OSCR360 Solution includes two components: the capture kit and presentation software.
1. OSCR Capture Kit
The capture kit includes everything you need to take 360-degree spherical images at the scene in minutes. This includes OSCR's camera, which automatically stitches spherical images in just a few seconds and sends them back to the operator at the scene for viewing on the OSCR tablet. OSCR360 allows crime scene technicians to easily photograph cramped spaces – providing a true view to areas such as bathrooms, closets, and the driver's seat of vehicles involved in crashes.
2. OSCR Presentation Software
From the voice of the customer, L-Tron developed the software/presentation side of OSCR360. The presentation is a virtual  tour of the scene with 360-degree photos and ancillary evidence files. Each spherical shot "packages" or holds other digital evidence. OSCR360 is a container for all of your multi-media evidence files including DSLR images, documents, video footage, or sound files. The presentation is a virtual tour. Move audiences through a house, the driver's view of a crash, or across a more expansive geographical distance. It ties multiple pieces of evidence together, like connecting the dots. Present a fair and accurate representation of a scene. Justice is served.
About Evidence Technology Magazine
Evidence Technology Magazine (ETM) is the first US publication focused exclusively on evidence collection, processing and preservation. ETM is published quarterly and distributed to crime scene investigators, evidence collection professionals and forensic scientists. Topics covered in ETM include; crime-scene safety, spherical imaging, crime scene photography, the CSI effect, fingerprint technology, forensic video analysis, recovering human remains, crime-scene diagramming, AFIS technology, computer forensics, forensic DNA, livescan technology and any topics related to up-and-coming evidence collection technology and practices. The ETM staff includes a 6-member advisory board that generates story ideas and reviews articles, in addition to their 3-member production team. To learn more, and to read this quarter's publication, visit the Evidence Technology Magazine website: www.evidencemagazine.com.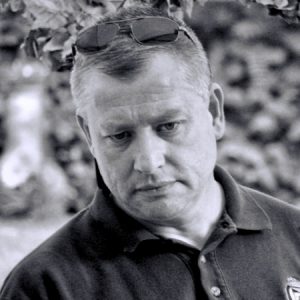 About the Author: 
Hank Kula
Retired Sergeant Hank Kula is a member of the L-Tron Education & Training Team. He works to support all of our Law Enforcement customers. He provides a new perspective, supports our company projects, acts as one of L-Tron's Police Officer community advocates and provides customer support to our OSCR360 clients.
Hank is a NY State-certified crime scene technician, crash reconstructionist, and police instructor. Hank retired from an active duty Law Enforcement position after over 26 years of service. He spent 21 years with the Greece Police Department (just outside of Rochester, NY), and 5 years with the Livingston County Sheriff's Department in Geneseo, NY. He specializes in teaching crime scene management and investigation, photography, communication and report writing and review. He has an associate's degree in Journalism from SUNY-Morrisville, and a bachelor's degree in Communications from St. John Fisher College. Hank also spent several years working in public relations and Journalism, and earned an AP Award for depth reporting in 1989.
Read Hank's full article in Evidence Technology Magazine (ETM) here.


Questions? Interested in learning more?
Get in touch with the L-Tron team.
Call 800-830-9523 x115 or Email julianne.pangal@L-Tron.com